EurAupair's 2014 National Month of Giving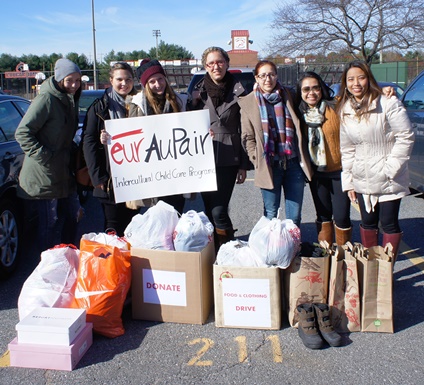 Many of our Community Counselors took the initiative to plan community service activities with au pairs in their areas. We know how much the American people value volunteering and giving back to local communities so we thank our Community Counselors for sharing such an important value of the American culture!
To support their efforts and give a new dimension to this great idea, EurAupair has launched its first National Month of Giving! This November, au pairs, community counselors, area coordinators, and other staff member gathered in their communities across the nation and joined forces to do some good! Whether at a local food bank, donation center, or soup kitchen and many more... this was a day to give back.
Below some stories and pictures of what we all accomplished! We would like to thank everyone for their participation and encourage all to stay involved in their communities throughout the year.
---
Community Counselor Kim Siers, au pair Heloise Faure (from France) and Talia Pfeil (from Germany), together with the Koopal family spent the morning at the Carthage Crisis Center in Missouri. The Center is a homeless shelter, has a food pantry and clothing closet, and assists the residents in finding jobs and get back on their feet. Some veterans are also housed. Talia posted the group's plans on the Missouri Southern State University's International Club Facebook page, which resulted in having three foreign exchange students, Yuka, Pinar, and Achmed, join them!
The group spent the morning preparing food, putting donated food away in the pantry, sorting through the donated clothes, picking trash up, organizing the toys on the playground, and helping around as they could at the center. They also walked around to nearby businesses to spread the word about the free Thanksgiving dinner the center is offering to those who need a place to celebrate the holiday.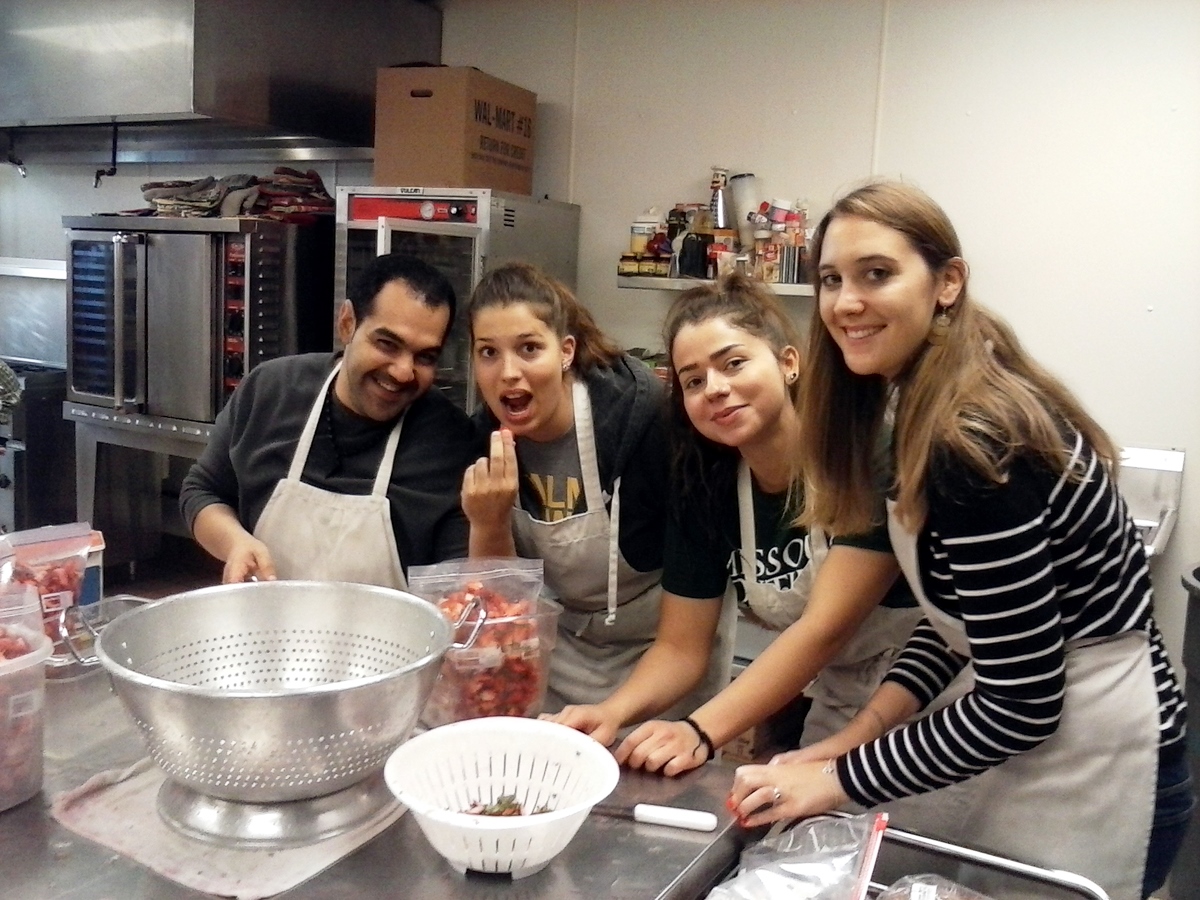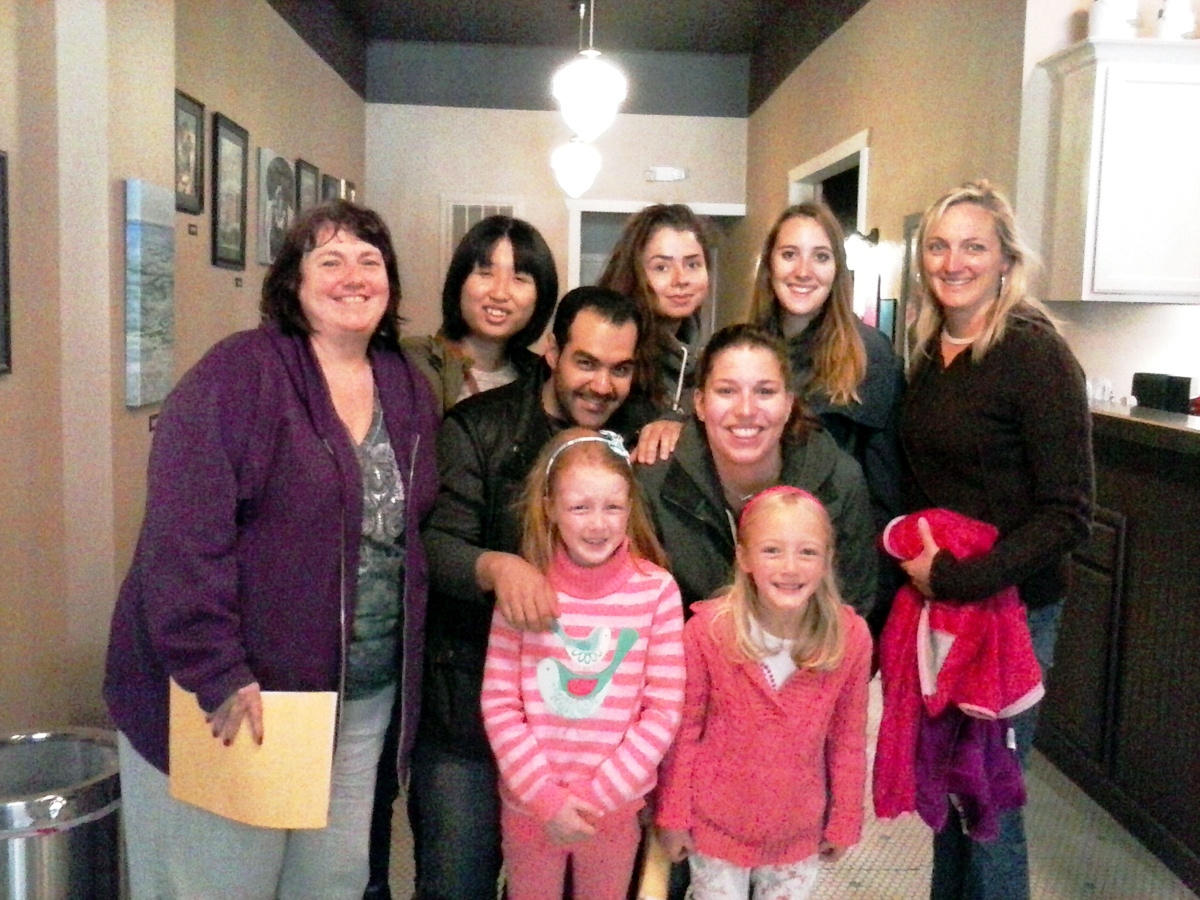 ---
Many au pairs from the Orange County area, their Community Counselor and Area Coordinator, as well as a few host families and other staff members gathered at the Newport Mesa Church to help out at a food and clothes donation center set up by the Church. After a prayer, everybody served the many people who lined up to receive donations. They packed the food and carried out the groceries to their car.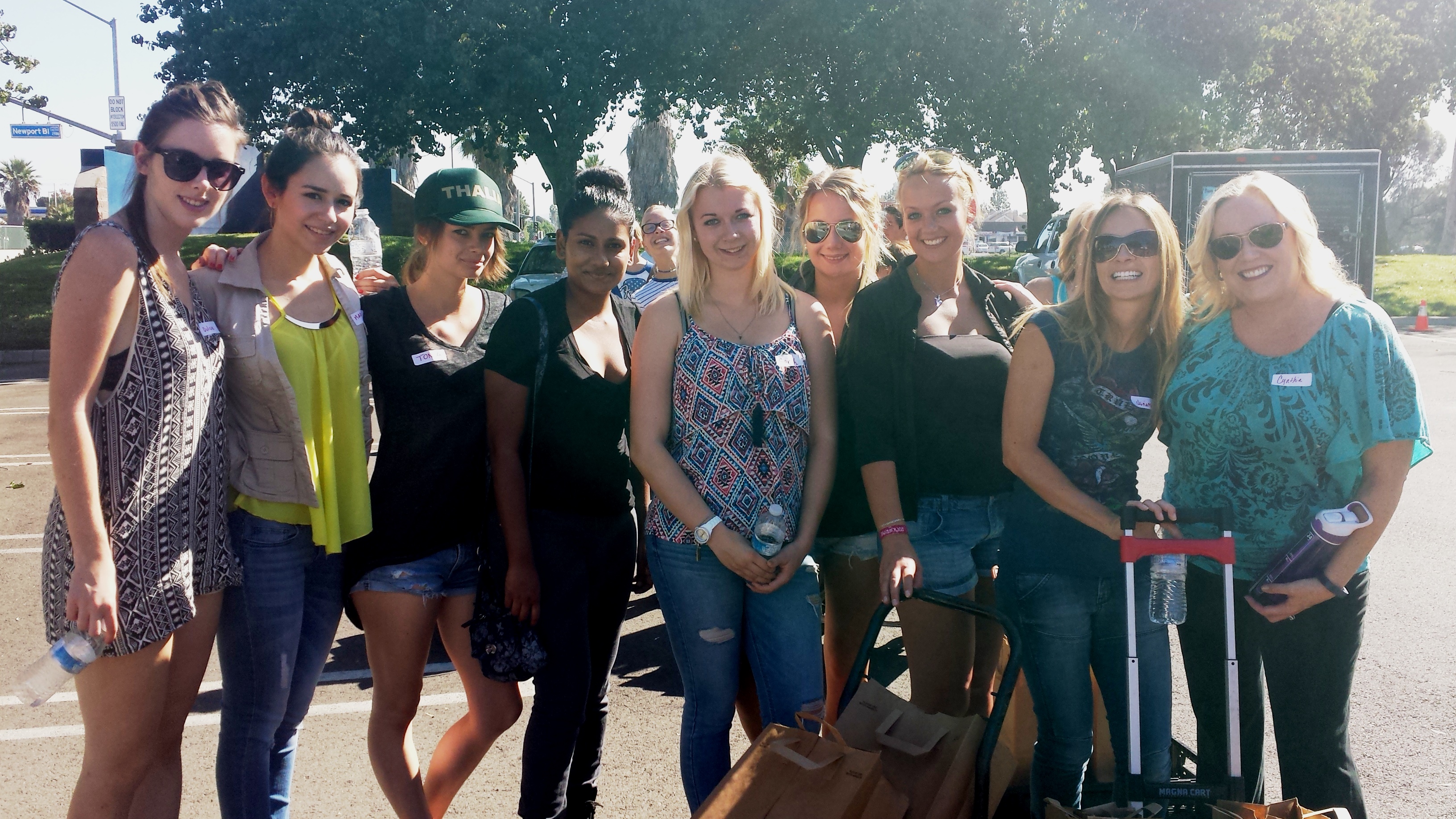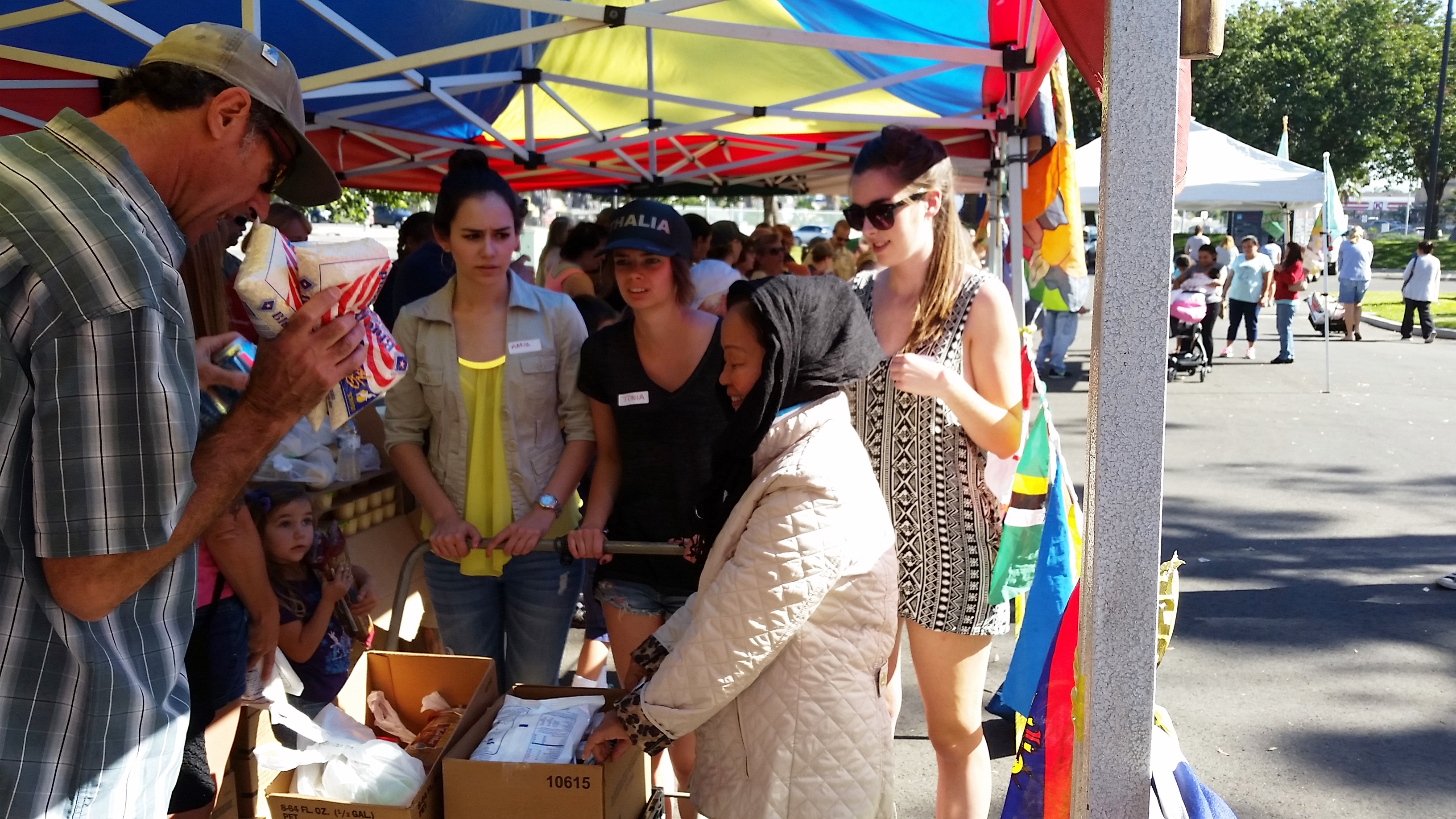 ---
Community Counselor Amy Stewart and au pairs Alexandra and Chloé met at the Crisis Assistance Ministry in Charlotte, North Carolina. The non-profit agency focuses on preventing homelessness and preserving dignity for the working poor by providing assistance with rent, utilities, clothing, and furniture. They helped sort out clothing and other items for their store where people can shop for free once a month.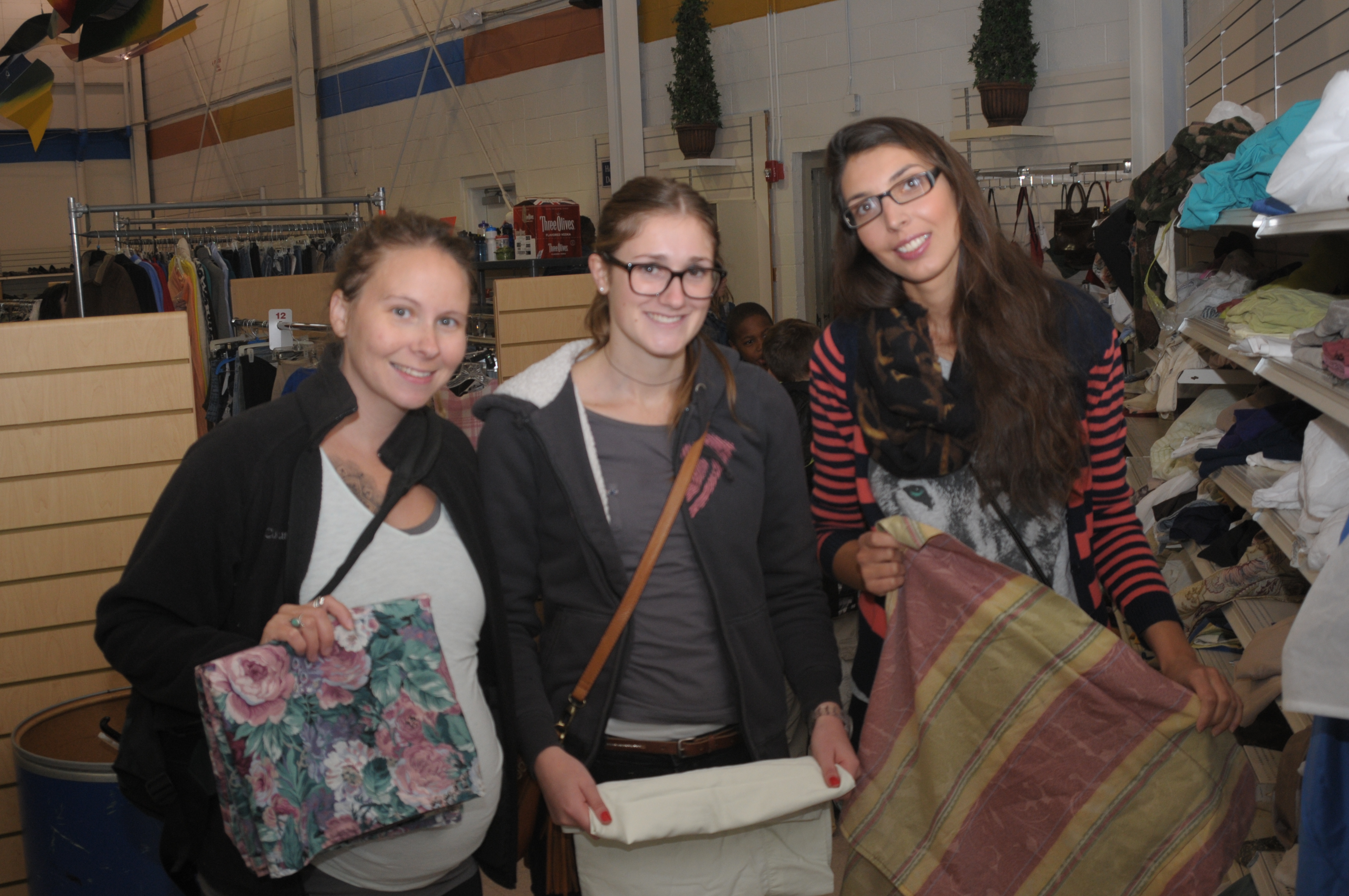 ---