Looking for an Au Pair in Silverthorne, Colorado?
With over 30 years of experience, EurAupair was one of the first au pair programs to become designated by the U. S. Department of State to legally sponsor au pairs to come to the United States, and has placed tens of thousands of au pairs across the country including in the Summit County.
EurAupair is an affordable child care option, making it a real value for such flexible, loving, in-home care. And, unlike other forms of child care, the fee is for children of all ages, and per family - not per child.
Local Support from EurAupair Community Counselors
Following the receipt of your application form, a local Community Counselor from the Frisco/Silverthorne/Dillon area will be assigned to your family. The Community Counselor is available to answer any questions and provide assistance to both you and your au pair throughout your year together.
"I became a Community Counselor with EurAupair a year and half ago because I love working with people. I enjoy meeting new families and getting to know different cultures from our au pairs. My favorite thing is showing the au pairs the beauty of the mountains and being their guide to the American culture. I am originally from the Czech Republic so I understand that being this far from home can be both exciting and intimidating. I love our au pairs, their great energy and sense for adventure and learning new things. I like sharing my love for Colorado with all the girls if it is skiing, hiking, volunteering in our great community or introducing the girls to American traditions and holidays." from Community Counselor Lenka Lesmerises.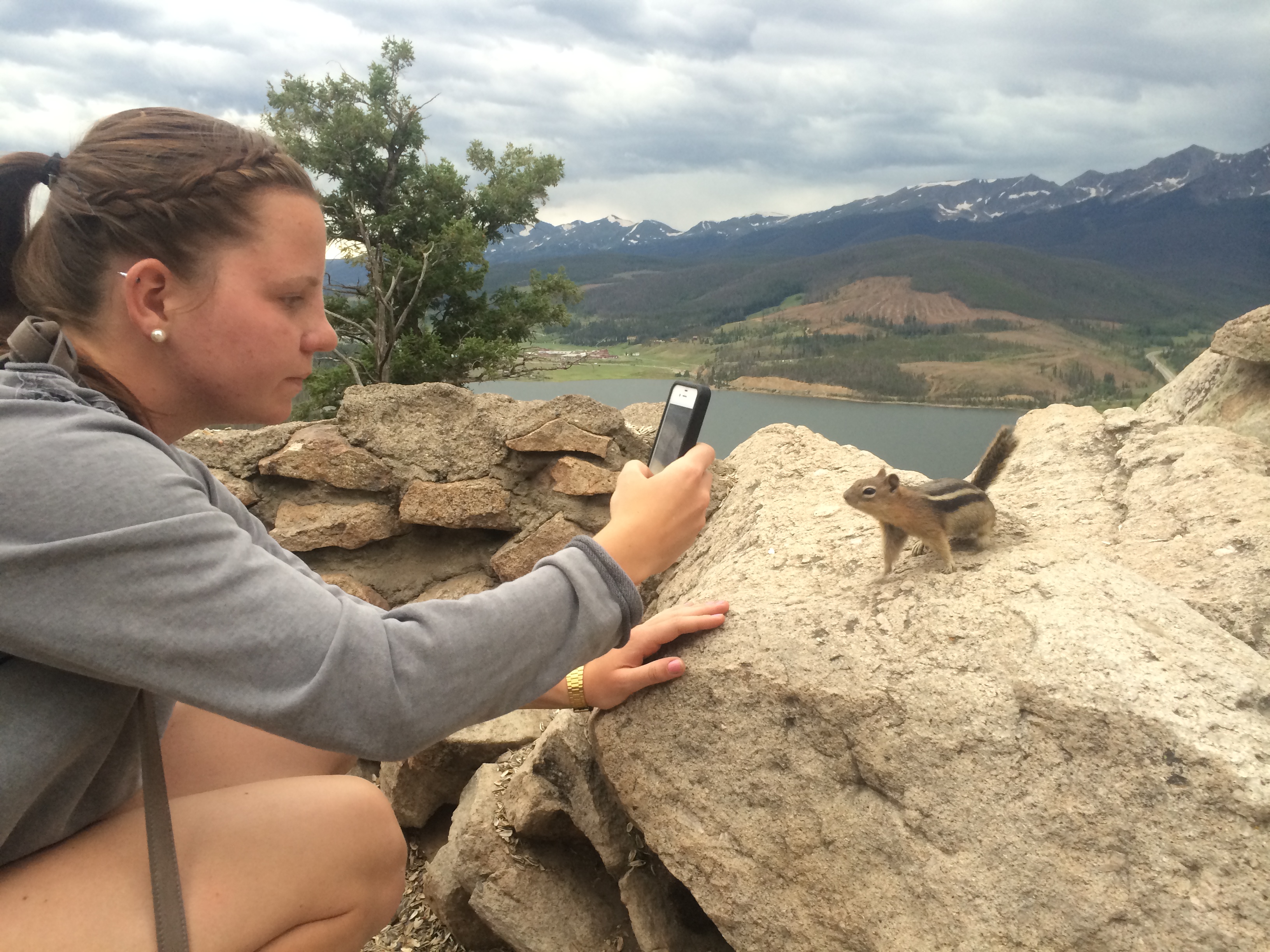 EurAupair au pair Jeanette from Germany at the top of Sapphire Point.
Some examples of monthly au pair meetings in the area include: Our monthly meetings vary from time to time but they include skiing, sun set hikes, scenic rides in fall, BBQ, volunteering, celebrating Halloween, Christmas shopping, going to the Mardi Gras parade, rock climbing and always trying new things that the au-pairs are interested in such as paddle boarding, snow kiting, ice climbing or snowmobiling.
Education for your Au Pair
U.S. government regulations require that au pairs be provided with opportunities for cultural and educational enrichment. Au pairs must complete 6 units of academic coursework at an accredited, post-secondary institution.
Here are some institutions in the area your au pair may consider:
Local Activities for your Au Pair and your Child(ren)
Transportation Information
Useful Information for your Au Pair
Looking for an Au Pair in Aspen, Aurora, Boulder, Colorado Springs, Denver, Fort Collins, Vail or another state ?