Looking for an Au Pair in Washington, DC?
Our nation's capital is one of the most dynamic cities in the world. Our president lives in the White House, of course, and Congress makes our laws on Capitol Hill. Not far away, one of the most impressive museum networks in the world, the Smithsonian, sits along the National Mall.
More and more families choose to raise their children in Washington, D.C.. They have access to fine restaurants and renowned monuments, and the architecture around the city takes your breath away no matter how long you've lived in the area.
For busy families looking for child care options, finding au pairs in Washington, D.C., presents a smart way to expose children to other cultures and ideas while keeping the cost of child care affordable. When you choose an au pair, you get a young person eager to travel abroad and learn about your culture while living with your family and watching your children.
Instead of dropping your children off at day care each morning, you can allow them to stay on their own schedules and then explore the city and all its rich history with their very caring au pair.
If you want to find an au pair agency in Washington, D.C., with years of experience providing services to area families, consider EurAuPair. We have been providing caring, reliable and affordable child care to families in the Washington area for years. You can count on us to find au pairs who fit D.C. families' unique needs.
The Benefits of Using Our Washington, D.C., Au Pair Agency
With over 30 years of experience, EurAupair was one of the first au pair programs to become designated by the U. S. Department of State to legally sponsor au pairs to come to the United States, and has placed tens of thousands of au pairs across the country including in the D.C. Area.
EurAupair is an affordable child care option, making it a real value for such flexible, loving, in-home care. And, unlike other forms of child care, the fee is for children of all ages, and per family - not per child.
Local Support from EurAupair Community Counselors
Following the receipt of your application form, a local Community Counselor from the D.C. area will be assigned to your family. The Community Counselor is available to answer any questions and provide assistance to both you and your au pair throughout your year together.
"In my first year as a EurAupair Community Counselor I have been extremely impressed with the maturity, intelligence, and friendliness of the au pairs in my group. I look forward to helping more families and au pairs have a wonderful year together!" from Community Counselor Bryony Blackwood.
Some examples of monthly au pair meetings in the area include: We watch sports games (the Washington Nationals or the Washington Wizards), go ice-skating at the National Gallery of Art Sculpture Garden, visit the D.C. historic sites & museums, and much more!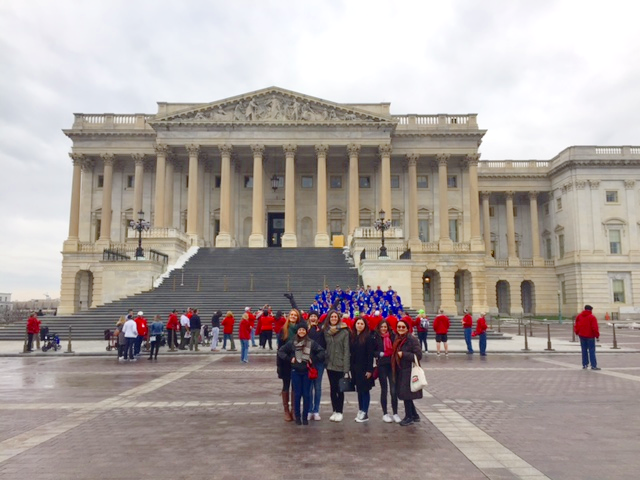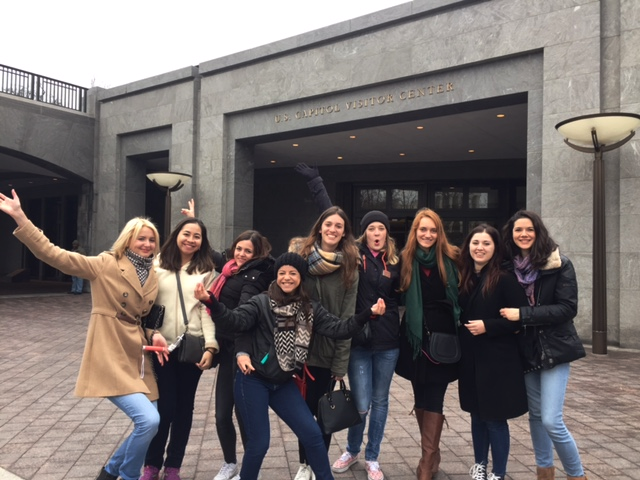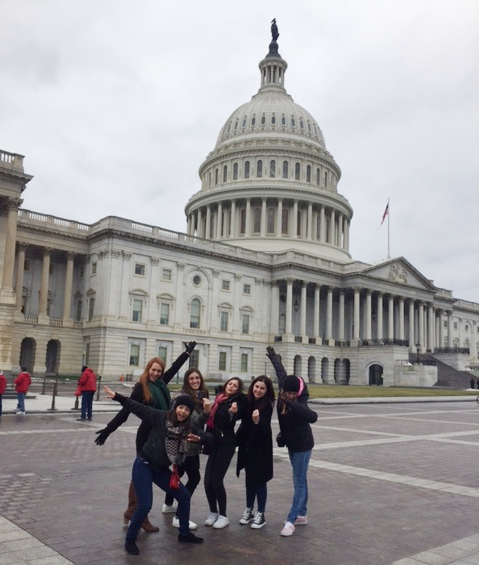 Education Options in Washington, D.C., for Your Au Pair
The Department of State requires au pairs to receive opportunities for enrichment in both education and culture. They must take six units of academic coursework at a post-secondary institution that has been accredited
Here are some institutions in the area your au pair may consider:
Out and About With Children in Washington, D.C.
Your au pair can do many child-friendly activities with your children in the D.C. area. While many focus on learning, they are geared in a way young people will enjoy, making these outings fun as well as educational. Nearly all are easily accessible from the D.C. Metro system, which is simple to navigate. Your children will love the adventure of riding around the city.
In addition to offering your children the opportunity to visit new places each day, your au pair can also add a new perspective to those experiences. They may have insight gained from their cultural perspective that your children have never considered.
Local Activities for Your Au Pair and Your Child(ren)
Transportation Information
Useful Information For Your Au Pair
Looking for an Au Pair in another state ?