Looking for an Au Pair in New Jersey?
With over 30 years of experience, EurAupair was one of the first au pair programs to become designated by the U.S. Department of State to legally sponsor au pairs to come to the United States, and has placed tens of thousands of au pairs across the country including in New Jersey.
As EurAupair follows strict regulations, your family will be choosing an au pair from among the most qualified au pair candidates, and you can be assured that your au pair will arrive with all the proper legal visa documentation. Learn more about what makes EurAupair the best au pair agency for your family.
Why New Jersey Families Choose to Use Au Pair Services
Many people looking for child care options want to know the advantages of getting an au pair, especially when compared with other possibilities. One thing our families prize about having an au pair is the flexibility it offers working parents. You no longer have to worry about getting home from work before the day care closes or making special arrangements when you have to go in to work early. An au pair will be there to cover you during those frantic moments.
Your children benefit in other ways, too. They will learn an immense amount about another country and culture just by interacting with your au pair. She can explain how things are different in her country and help them understand more about the world. As business and education become more globalized, those are exceptional things to teach your child.
The Advantages of Choosing Our New Jersey Au Pair Agency
When you need child care in the NJ area, EurAupair is the best choice. We handle things differently than our competition. We offer faster responses to your needs. We emphasize personal service, which means giving you direct communication with our New Jersey Community Counselors.
To help you place with the best au pair for your family, we arrange interviews so you can get to know prospective candidates. We suggest innovative techniques and questions & ask to anticipate any possible issues and ensure everything runs smoothly.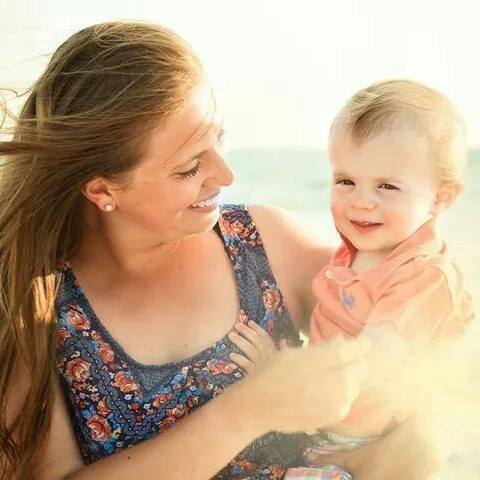 Local Support from EurAupair Community Counselors
Following the receipt of your application form, a local EurAupair Community Counselor from New Jersey will be assigned to your family. The EurAupair Community Counselor is available to answer any questions and provide assistance to both you and your au pair throughout your year together. One of the first responsibilities of your EurAupair Community Counselor is to arrange a convenient time for an interview in your home, to meet you and your family. During the interview, you will assist the EurAupair Community Counselor in completing a Host Family Profile which will be utilized in the placement process. Upon review of your application form, Host Family Profile and positive personal reference forms, your EurAupair Community Counselor will consult in your selection of a qualified, caring au pair. The final choice is always yours, as you will know who best suits your family structure and immediate needs.
Children's Activities in New Jersey
The number of kids' activities in New Jersey is almost unlimited, thanks to the state's close location to New York City and Philadelphia. Whether you live in the north or south of the state, you can provide your au pair with a list of excellent activities in those cities to try out. Closer to home, here are a few fun things you can suggest that will require less of a drive or less time on public transportation, depending where you live:
Visit the Jersey Shore: The vast swath of beaches along the Atlantic provide enjoyable activities all year long, from playing in arcades to dining at local dives to simply taking in the sun.
Adventure Aquarium in Camden: Do your kids love sharks? This aquarium houses the East Coast's largest shark collection.
Liberty Science Center in Jersey City: Hundreds of hands-on exhibits allow kids to explore the wonders of science on a level they can understand.
Educational Opportunities for Au Pairs in New Jersey
While your au pair stays with you, she will also attend college classes. You can provide her with information about prospective education programs. One of the best options in New Jersey is Rutgers, the state's university. You can find branch campuses in every county in NJ. Other options include:
EurAupair in New Jersey
You may find below some local information about a few of the areas in New Jersey where EurAupair is present. If you would like to know if we currently serve your area please contact us to find out!
"We've now known Lorena for eight months, and we know that it is true: from her smile alone, you can see her sweetness, warmth and honesty. We have seen two important holidays, five birthday parties, and various other get-togethers hosted in our home. Through it all, Lorena has always been exceptionally flexible, giving us the peace of mind that is so needed when everything else around us may be a little stressful.
We have been so lucky to give our daughters such a wonderful role model. Lorena is so intelligent, caring, attentive and tireless. She gets silly and playful when our girls need her to be, but responsible and attentive as well. She can always be counted on."
- From the Michaels family in Wyckoff, NJ.