Looking for an Au Pair in New York City, New York?
When you raise children in New York, you have access to an incredible number of opportunities. Your children can enjoy exploring local museums, traipsing around Central Park and starting a quest to find the most delicious bagels in the city. Wherever you live in New York, from Manhattan to the Bronx, you can find exceptional ways to enrich your children's lives.
Au pairs are students between the ages of 18 to 26 who come to the United States to stay with a family and take care of their children. The au pairs attend school while they care for your children, for up to 10 hours a day or 45 hours per week. A special bond develops between the young women and your children when you host an au pair in New York.
Many families find that hosting au pairs in New York, NY, offers the perfect way to embrace all that culture and excitement. When you choose live-in child care, your children can discover the joys of the city while you are working or having to deal with a busy schedule.
Instead of sending them to day care or leaving them home in front of the TV, children can go out and learn new things with their au pair. Bringing an au pair into your home is an affordable way to get your children the personal attention they deserve.
To find the right New York au pair, you should use an agency that has experience providing services to area families. EurAupair can help you with those needs.
The Advantages of Choosing Our Agency to Find Au Pairs in New York City
With over 30 years of experience, EurAupair was one of the first au pair programs to become designated by the U. S. Department of State to legally sponsor au pairs to come to the United States, and has placed tens of thousands of au pairs across the country including in the New York City area.
EurAupair is an affordable child care option, making it a real value for such flexible, loving, in-home care. And, unlike other forms of child care, the fee is for children of all ages, and per family - not per child.
We emphasize the personal touch. We communicate with you throughout the process of finding and selecting your au pair. We are proud of our reputation for reliability, and we answer any questions you have quickly and thoroughly. We are one of the very few au pair programs that maintain a non-profit status, and we have a long history of working with our trusted partners to find the best au pairs for your family.
Your family will benefit from having an au pair in so many ways beyond just the practical considerations. It's a chance to expose your children to a person from another culture, which can help open their world and expose them to new ideas. Although your au pair is improving her English, she could also be teaching your children her native language.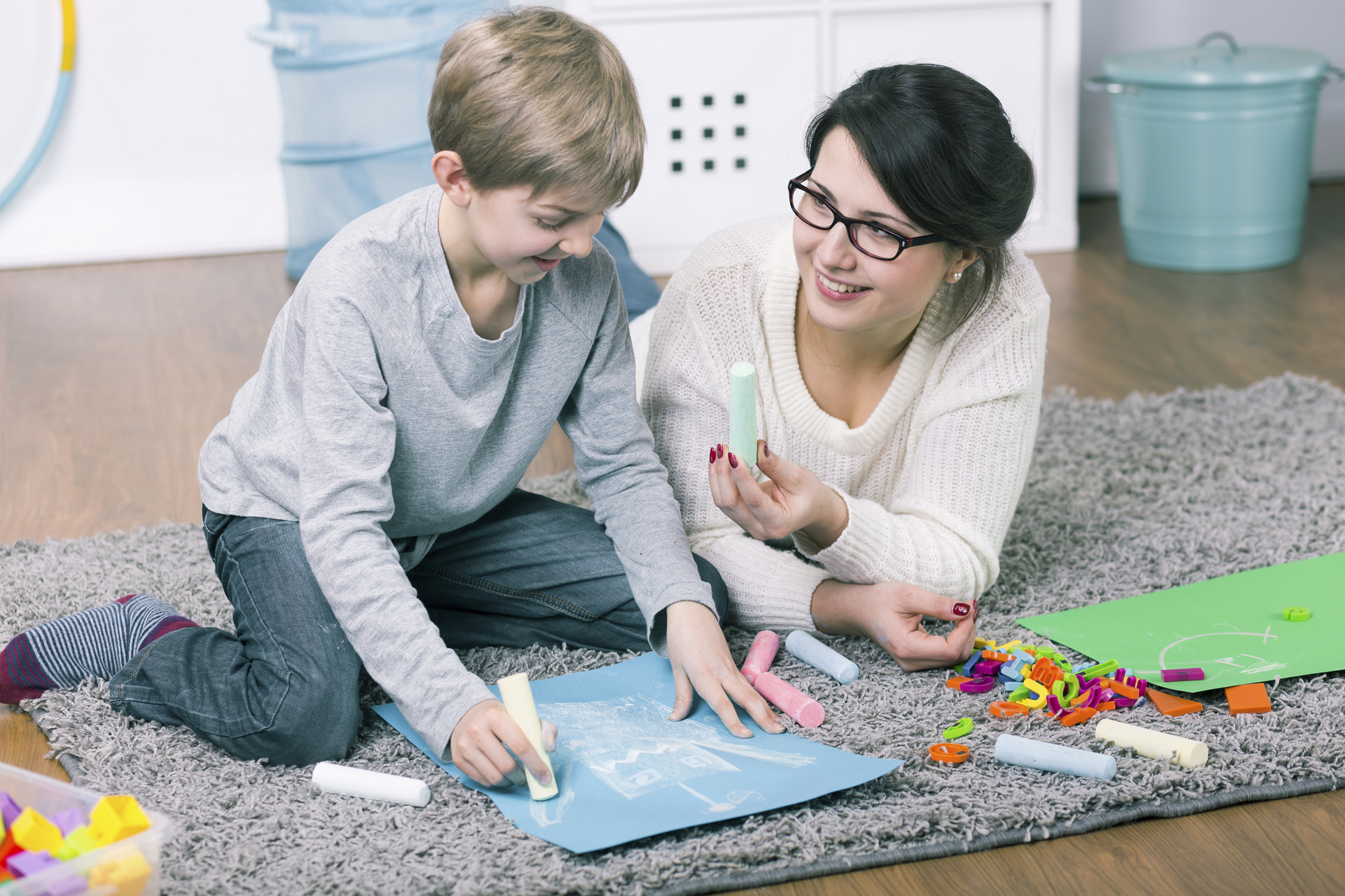 Why Employ Au Pairs in New York?
Child care options in New York City are expensive. Employing a nanny is out of the price range of most New Yorkers, and the bills from a regular babysitter add up fast. Finding au pairs in the greater New York area is the smartest way to reduce your child care costs while also gaining a once-in-a-lifetime cultural experience your child will never forget.
Our au pairs come from foreign countries. They can educate your children about the customs and cultures of their native country, as well as teach your child a foreign language. We employ au pairs from all over the world. Do you want your child to learn French or Spanish? Then finding the right person can help teach them that language, giving them an immersive environment that makes learning easy.
New York is a busy, bustling city that never sleeps. You want your children to enjoy all the activities and experiences available to your family, but you don't have time to take them there. Hiring an au pair offers a way to do this for your children while balancing your work schedule. Instead of sending them to a day care where they stay put all day, you can leave them with an au pair who can take them around to explore New York City.
Everyone wins in this scenario, and you get a solution that fits into your budget.
Why Trust Our New York Au Pairs?
Your children are the most important thing in your life. You want to know they will be well taken care of when you talk to au pairs in New York City about coming into your home.
We understand your concerns. Your children's welfare is a critical priority to us as well. We want you to have a wonderful experience when you apply to host an au pair. That's why we choose our au pairs with great care. When you select EurAuPair, you get:
More than 30 years of experience: We understand how to find the best au pairs.
Au pairs with training: They are schooled on safety and child development before joining your family.
We have helped many people in New York City just like you find au pairs they love, and who become extended members of their families. You can count on us to find a well-qualified and kind woman who will give your children the care you desire. We monitor every au pair throughout their year with you to ensure the placement remains a good fit.
Local Support from EurAupair Community Counselors
Following the receipt of your application form, a local Community Counselor from the New York City area will be assigned to your family. The Community Counselor is available to answer any questions and provide assistance to both you and your au pair throughout your year together.
"I became a Community Counselor to help introduce NYC to the world. Working with EurAupair has given me that wonderful opportunity. The cultural exchange they offer both the au pair and the host family is remarkable." from Community Counselor Ellen Barry.
Some examples of monthly au pair meetings in the area include: Central Park, Empire State Building, Statue of Liberty, Rockefeller Center, Brooklyn Bridge, China Town, shopping.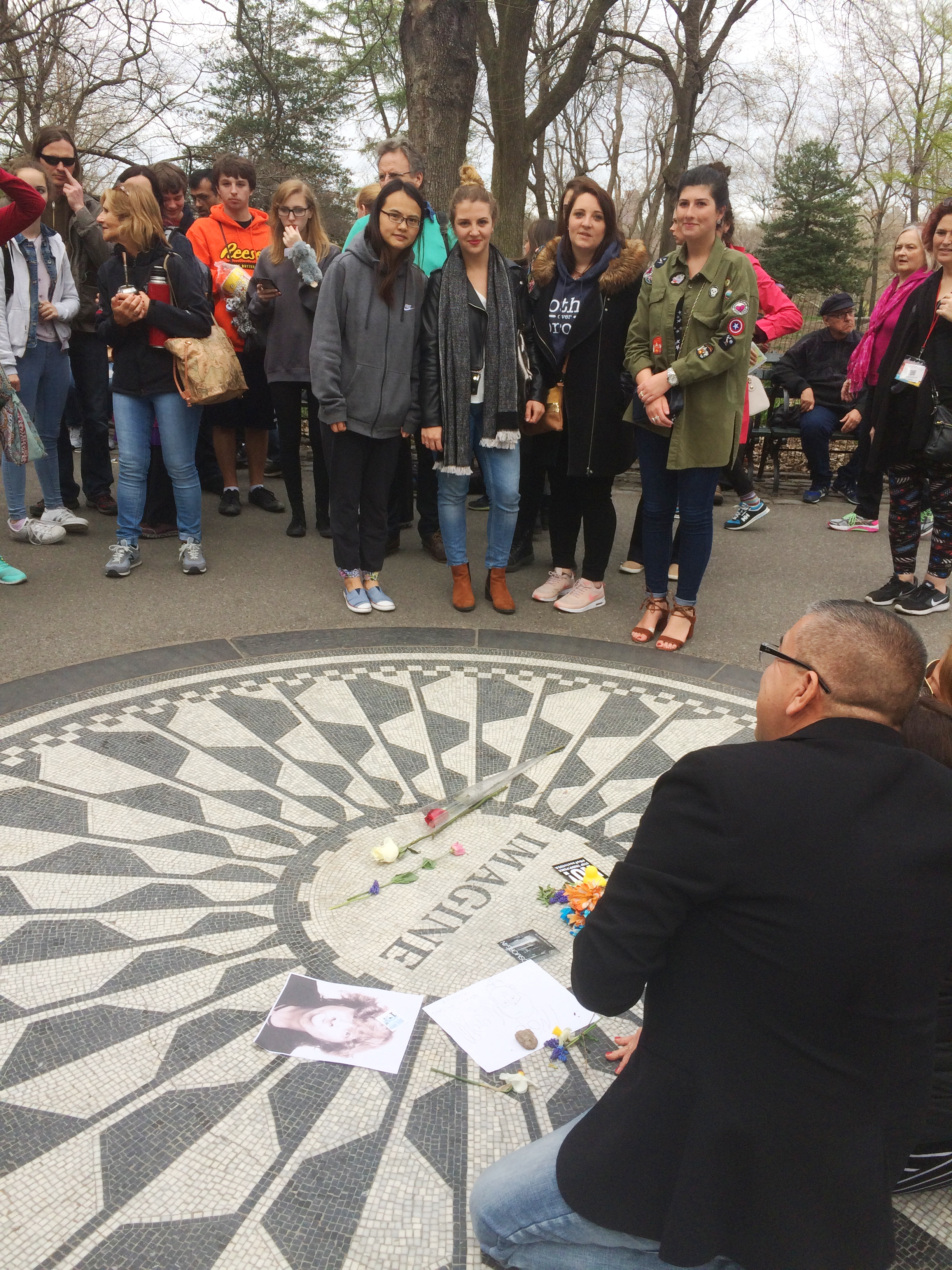 Education for Your Au Pair
U.S. government regulations require that au pairs be provided with opportunities for cultural and educational enrichment. It is required that au pairs must complete 6 units of academic coursework at an accredited, post-secondary institution.
Here are some institutions in the area your au pair may consider:
Out and About With Children in New York City
Your au pair could take your children to a different location in the city every single day and never run out of destinations. You could request your au pair to balance fun with history, culture and art, so your children see the museums and the arcades.
Getting around New York City couldn't be easier. From subways to taxis, your au pair will be able to find ample transportation to any destination. Your children will get an extra education on how to get around the city, which will help them become more self-sufficient.
Local Activities for Your Au Pair and Your Child(ren)
Transportation Information
Useful Information For Your Au Pair
Looking for an Au Pair in Albany, Brooklyn, Buffalo, Hudson Valley, Larchmont, Long Island, New Rochelle, Rochester, Staten Island, Syracuse, The Hamptons, Watertown, Westchester County, White Plains, Yonkers or another state ?