Looking for an Au Pair in Virginia?
As the home of many of our nation's founding fathers, Virginia is drenched in history and dotted with important landmarks, such as George Washington's home in northern Virginia and the Jamestown settlement site much farther south. Amidst those historical markers, Virginia has also evolved into a tech-savvy state with a number of universities paving the way in national research. It's an excellent place to raise a family, which explains why so many residents are searching for live-in childcare in Virginia.
Maybe you want a live-in nanny from Africa, Europe, Asia or South America. Perhaps you'd like to find au pairs in Virginia who can help your children learn a different language. Whatever the reason you are seeking Virginia au pair services, we can help.
Virginia is one of many states where we operate, and we're eager to help families make connections they will remember for years to come. Whether you live in the central, eastern or northern part of the state, we can help you find au pairs in Virginia, USA.
Why You Should Pick EurAupair as Your Virginia Au Pair Agency
With over 30 years of experience, EurAupair was one of the first au pair programs to become designated by the U.S. Department of State to legally sponsor au pairs to come to the United States, and has placed tens of thousands of au pairs across the country including in Virginia.
As EurAupair follows strict regulations, your family will be choosing an au pair from among the most qualified au pair candidates, and you can be assured that your au pair will arrive with all the proper legal visa documentation. Learn more about what makes EurAupair the best au pair agency for your family.
Local Support from EurAupair Community Counselors
Following the receipt of your application form, a local EurAupair Community Counselor from Virginia will be assigned to your family. The EurAupair Community Counselor is available to answer any questions and provide assistance to both you and your au pair throughout your year together. One of the first responsibilities of your EurAupair Community Counselor is to arrange a convenient time for an interview in your home, to meet you and your family. During the interview, you will assist the EurAupair Community Counselor in completing a Host Family Profile which will be utilized in the placement process. Upon review of your application form, Host Family Profile and positive personal reference forms, your EurAupair Community Counselor will consult in your selection of a qualified, caring au pair. The final choice is always yours, as you will know who best suits your family structure and immediate needs.
Enjoying the Early Days With Your Live-In Nanny in Virginia
Inviting an au pair into your home is a life-changing experience. After a few weeks, you'll wonder how your family ever survived without its live-in nanny. Be sure to keep the lines of communication open between you and your au pair. You want both sides to feel comfortable discussing whatever may come up.
You're in this together. The special relationship between an au pair and their family leads to lifelong bonds. Your children will love exploring Virginia with their new caregiver.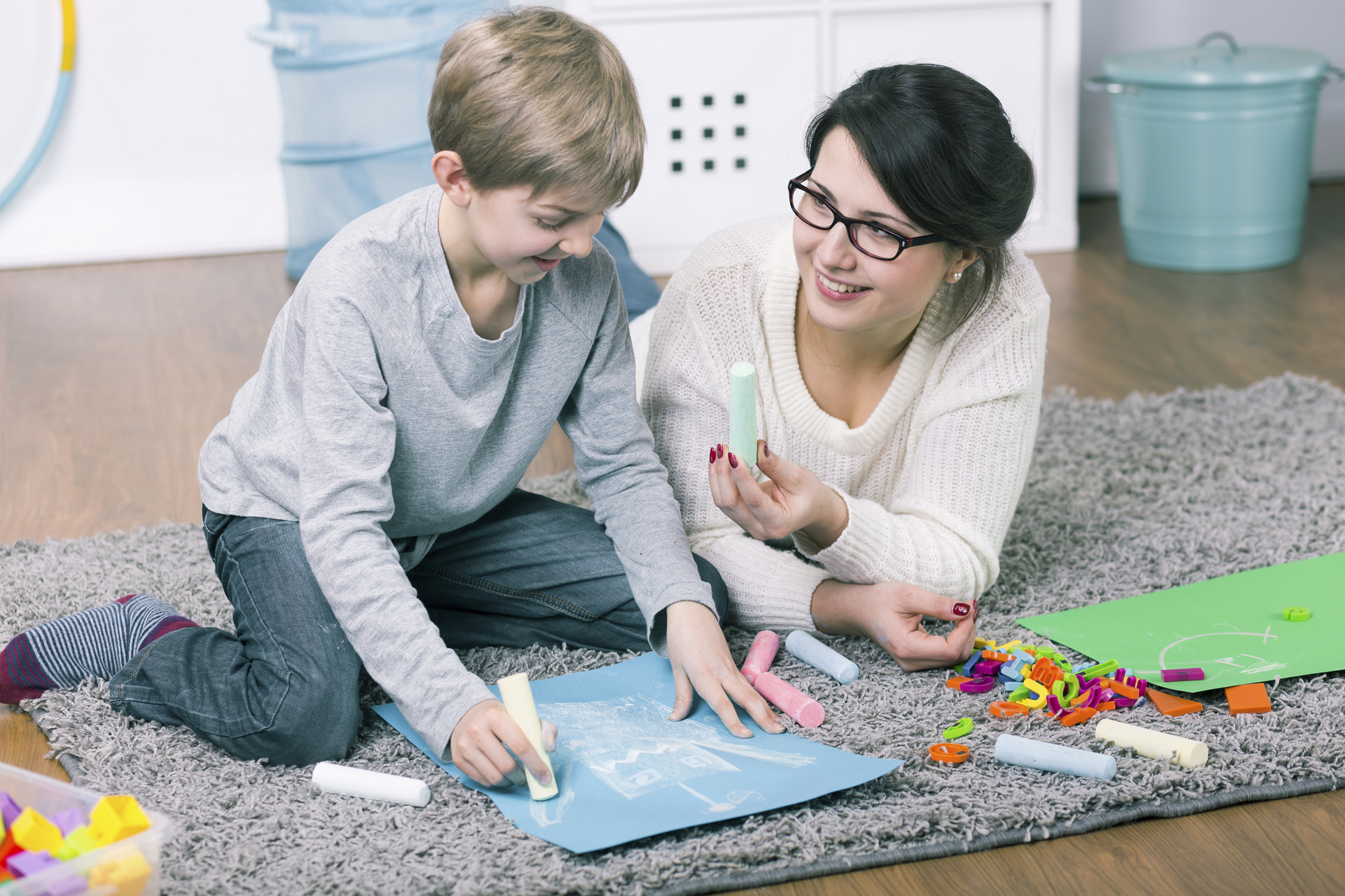 EurAupair in Virginia
You may find below some local information about a few of the areas in Virginia where EurAupair is present. If you would like to know if we currently serve your area please contact us to find out!
"We are a busy family with 3 young children in Virginia, very close to Washington DC. We have hosted 4 au pairs and are truly enjoying getting to know our fourth au pair at this time. My family is built on cultural exchange, as my mother was an exchange student from Luxembourg to Michigan, and my father was an exchange student from Michigan to Germany. So the cultural exchange, language learning and incorporating an international person into our family is at the heart of our interest, in addition to the childcare we so desperately need at this preschool age.
It has been a human and good experience. I think one of the best parts of the EurAupair experience, for us, has been the support and companionship of our Community Counselor – Kelley. She is a busy mom of twins, and she also is a Host Mom. She is unbelievably available to au pairs, and host families alike. She is truly an advocate for the system. She helps au pairs to get the support they need, offers fun activities on a regular basis, is a sounding board to us all, helps us find info and is cheerful all-the-while!!! I have leaned on her for schedule changes, for document replacement, for emotional understanding, etc… Kelley never lets me down.
EurAupair is a helpful, organized, and supportive organization. I recommend them often to others and I will continue to do so. I hope you, too will join EurAupair and have the experience of a lifetime!"
- From the Thomas family in Alexandria, VA.
Looking for an au pair in another state ?