Looking for an Au Pair in Gainesville, Virginia?
With over 30 years of experience, EurAupair was one of the first au pair programs to become designated by the U. S. Department of State to legally sponsor au pairs to come to the United States, and has placed tens of thousands of au pairs across the country including Prince William County.
EurAupair is an affordable child care option, making it a real value for such flexible, loving, in-home care. And, unlike other forms of child care, the fee is for children of all ages, and per family - not per child.
Local Support from EurAupair Community Counselors
Following the receipt of your application form, a local Community Counselor from Prince William County will be assigned to your family. The Community Counselor is available to answer any questions and provide assistance to both you and your au pair throughout your year together.
"I have been a EurAupair Community Counselor for over ten years! I love working with my families and my au pairs and am honored to offer my guidance, support and expertise before, during and after their program year! I understand the importance of helping my families, their children and my au pairs bond and I am dedicated to helping everyone involved enjoy this one of a kind, amazing cultural exchange!" from Community Counselor Laura Kowalyczk.
Some examples of monthly au pair meetings in the area include: My aupairs and I love getting together each month for our meetings! Whether we go to a movie, have a pot luck cultural dinner at my home or pick apples in the local orchard so the girls can bake a special treat with their host children, we look forward to our time together! We recently attended a Halloween Tour of the historic Virginia Oatlands Plantation mansion built in the 1700's. We enjoyed touring while holding energy detectors and temperature gauges in case any friendly spirits decided to join us during our tour!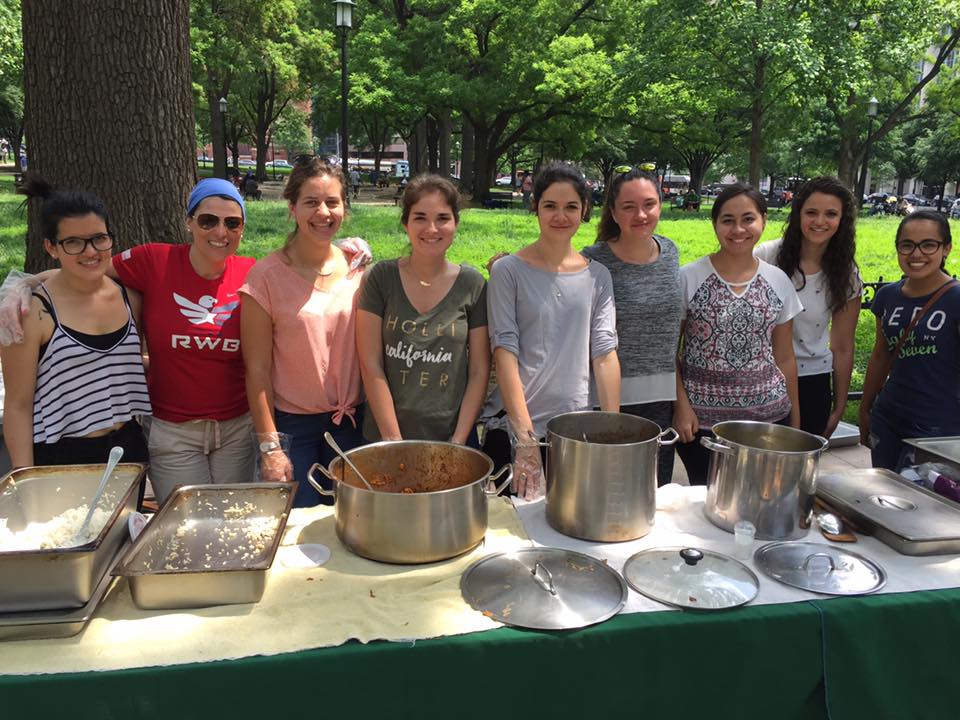 Education for your Au Pair
U.S. government regulations require that au pairs be provided with opportunities for cultural and educational enrichment. Au pairs must complete 6 units of academic coursework at an accredited, post-secondary institution.
Here are some institutions in the area your au pair may consider:
Local Activities for your Au Pair and your Child(ren)
Transportation Information
Useful Information for your Au Pair
Looking for an Au Pair in Alexandria, Fairfax Station, Leesburg, McLean, Norfolk, Richmond, Virginia Beach or another state ?