Never say goodbye… | An Au Pair Reunion Story
Never say goodbye… | An Au Pair Reunion Story
Say à bientôt or auf wiedersehen because you never know when you'll see one of your au pairs again.
It happened to me in July. I got a call from my host family asking if I could come to dinner. Kim, our au pair from Germany, was back in the States! I had conflicting plans that evening, but I called one of my friends and my current au pair, Charlie, and arranged a lunch for the very next Sunday.
What a blessing to have bubbly, beautiful Kim back on our shores, telling us all about her experiences back in Germany, how she was greeted when she got off the plane with balloons and flowers by her exuberant mother, father and grandmother. A German TV station was on hand to film her homecoming. It was a joyous occasion with all her friends and family, gathered in her parents' home embracing, exchanging stories about the year just past.
No doubt her parents could see a difference in their only child. Kim left as a girlish young teen, really, not yet 20, and returned as a confident, sun-tanned young woman with enough money saved up for a car and eager to share her adventurous year with all who were interested.
Now surprisingly back in Kansas with her host family for four days, her young charges Allie and Luke, much more grown up themselves, and of course me, her Community Counselor. We were all thrilled to be with her.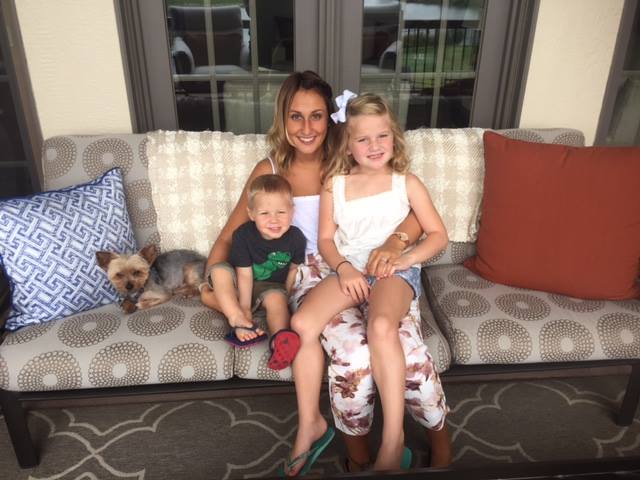 My present au pair, Charlie, was so excited to have her "home." The two blonds tooled around Wichita and made appointments at their favorite hair salon.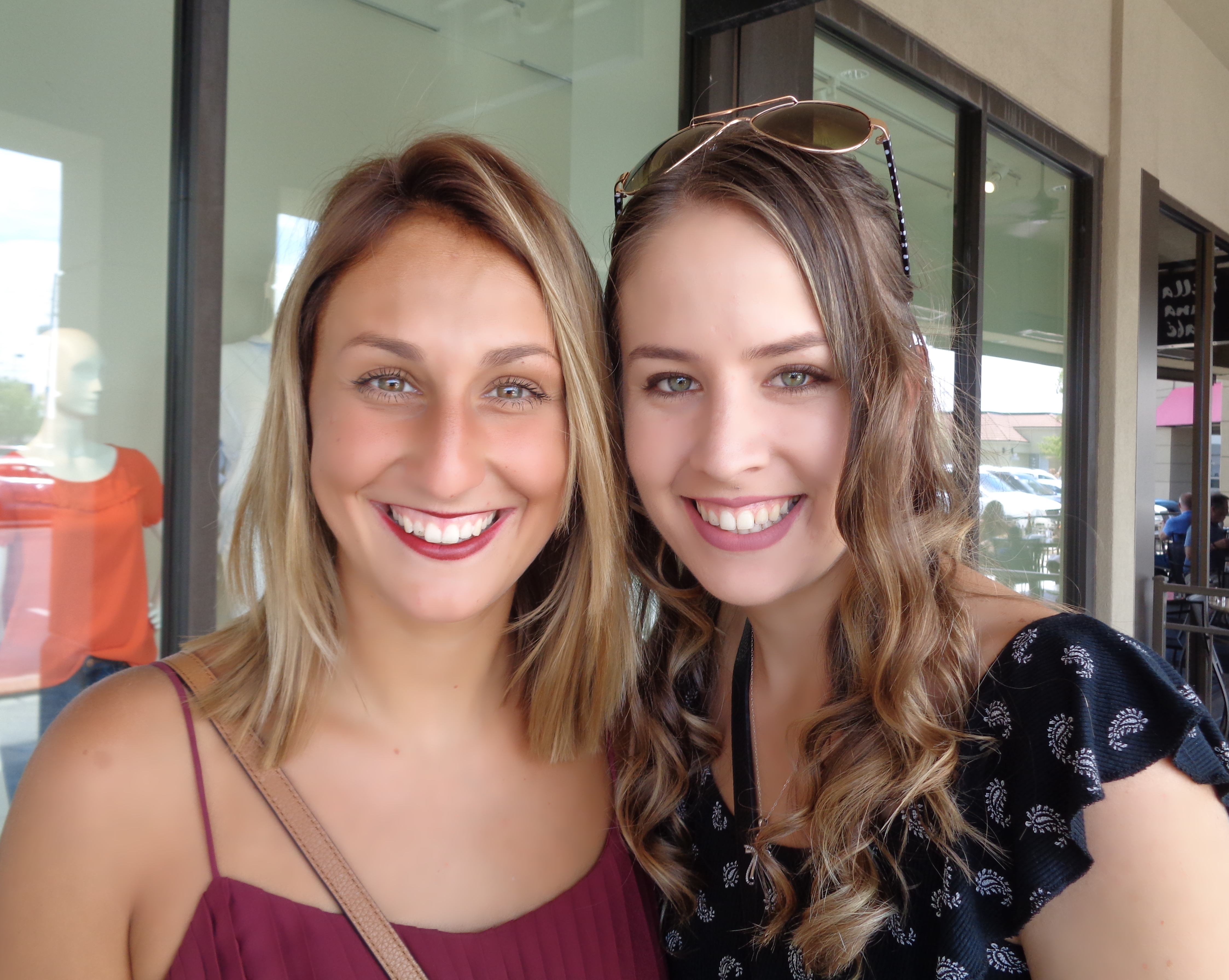 Kim expressly wanted my friend Vicki to come to lunch. Vicki loved meeting Kim during her year in Wichita, in fact all my friends did.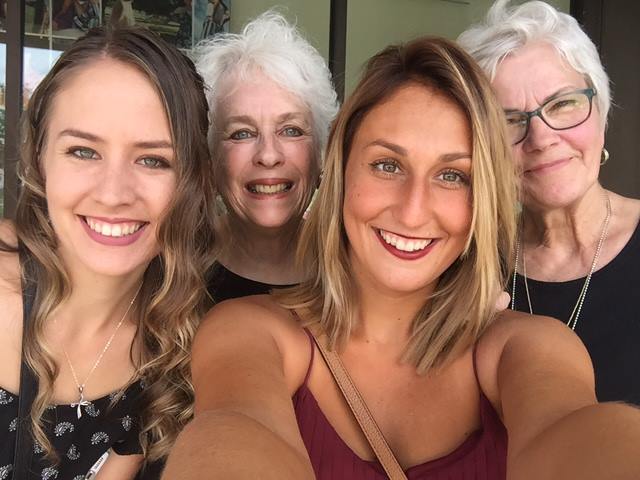 Jean Ann, another pal, got us front row tickets to a play she was directing, but it was Vicki who made sure Kim got to have box seats to her two favorite sports: Basketball and Baseball (and what a winning season the Wichita State Shocker basketball team had last year!). Vicki even hosted a goodbye lunch for Kim, so it was old home week if only for that one wonderful lunch together.
For her last night with her host family before she jetted off back home to Frankfurt, Kim requested to have a "sleep over" with six year old Allie, just the two of them, with popcorn and music and games, until Allie fell asleep.
Mika and Klay, Allie and Luke's mother and father, did a great job last year of transitioning their children from Kim to Charlie, their new au pair from South Africa who arrived two days after Kim left and who has been just as much a precious child care provider and part of the family as Kim. Oh, the two young women have different personalities, but they are both loved, cherished and embraced by the whole family.
Kim is now working for a travel agency, and Charlie is packing, getting ready for her long trip back home. Charlie has mixed emotions about going back. She is eager to see her parents and siblings, but she's fallen in love with America. Charlie has been in the States two years with two different families. She is one of the kindest, humblest young women I've met. I will miss her terribly. But then a new au pair, also from South Africa, arrives even before Charlie leaves. New adventures on the way.
While it's time to say adieu, we who work with the EurAupair organization, never say goodbye. Because you never know when we'll have the great privilege of seeing our au pairs again.
___