Elise Ducam - EurAupair Au Pair of the Year 2016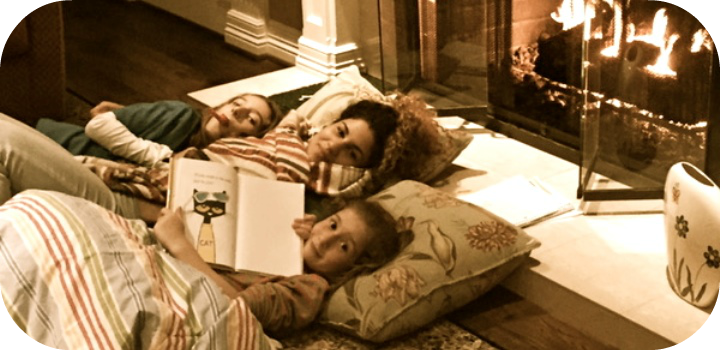 EurAupair Au Pair of the Year 2016 – Elise Ducam from France
My name is Elise Ducam, and I spent one year as an aupair for the Borkowski family in Corpus Texas during the year 2014-2015. When I applied to be an au pair through EurAupair, I thought I would live a great adventure, but it never crossed my mind that I would end up with a second family! This experience has truly changed the way I see things, and my relationship with others.
First of all, I was blessed with a warm and welcoming family. As soon as I landed in Corpus Christi, Catherine and her 3 children were there waiting for me, smiling and so friendly, it relaxed me and made me feel at home right from the start. Little by little, I learned about the children's numerous activities which fortunately, matched with my interests. Because I was with them on a daily basis, we built a strong bond. I am not saying taking care of three children was always easy, but then, I believe you have to work for anything to be worthwhile.
Emma, the 7 year old, is an intense child with a charismatic personality. She is very energetic, ready for more, on top of all the rest which include gymnastics, swimming, tennis, Spanish, French, horseback riding and last, but not least, piano! She took upon herself to teach me English, and decided to do so with the help of books. Her passion for reading has probably something to do with it.
Zara is the second child and although she is only 10 years old, she has a strong personality. This proved challenging at times! But her enthusiasm for horses was something we had in common, and I used this to build on our relationship. Whenever we were not dealing with real horses, we would improvise jumping obstacles races around the house. Luckily, she did not have that much free time... I don`t know that her parents would have tolerated a racetrack in the house for too long...!
And then there was active and mischievous 11 year old John-Alex with his great sense of humor. Enjoying video games did not prevent him from participating in all kinds of sports. Getting him to practice piano and focus on his homework was quite the challenge though and I learned a lot about perseverance.
At times things seemed hectic, mostly because of the numerous activities the children had to attend to, and this is to be expected in a busy family with three children. However, when things got really tough, Catherine and John were always fair and supportive, ready to deal with whatever problems would arise. I had a good relationship with the both the children and the parents. Host mom Catherine was concerned about my well-being and my social life. She was my mentor and I am grateful for her advice about my future. She introduced me to great friends, and I volunteered and enlisted in field-trips at the children' school which allowed me to visit new places and reinforced my close ties with the children and their friends and families. It was great to feel integrated and so at ease with this new life. I also had a good relationship with my host dad John, he had a great sense of humor, and he encouraged me into making positive changes in my health habits.
I was particularly touched by the fact that they took me with them in their family trips such as to Colorado, to Disneyland and, most of all, to Quebec, where I met their warm-hearted extended family. I will never forget the good times I had with the children and their cousins. There I also built long lasting relationships. John and Catherine really trusted me, I had a lot of liberty with the children, and this certainly helped my self-esteem. All and all, we had a fantastic time, we really enjoy ourselves and I was touched by the way they made me feel part of their family. This experience proved so unique, gave me so much, including the healthy life style of the family that I will carry with me wherever I go.
I thank my host family for having taken such good care of me, for having trusted me and given me all these things that are part of me now and will accompany me in my choice making and my future life. I consider them truly as part of my family.
Read Elise's host family's experience here!