Lorena Simon - EurAupair Au Pair of the Year 2018
EurAupair Au Pair of the Year 2018 – Lorena Simon from France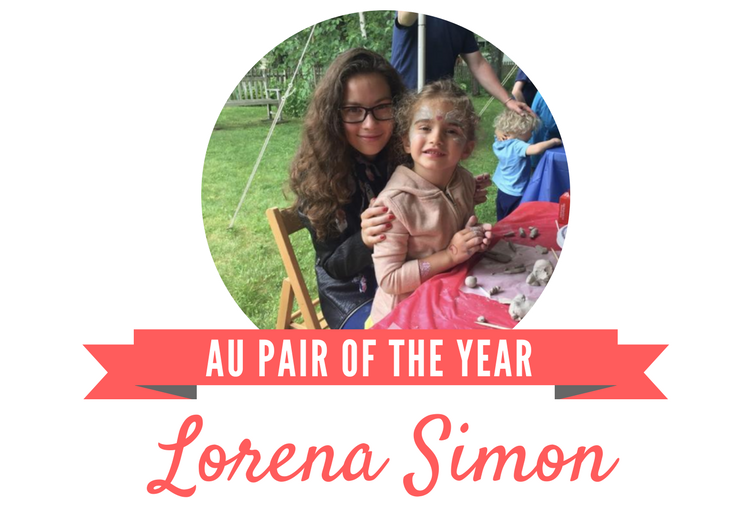 Here is Lorena's essay
"This a story about a very shy 21-year old french girl, who left her country, her family, friends, and her daily life, to become an au pair for one year in the United States.
This french girl is me, but now I am 22. I have been here in the United States for 7 months. I live in Cumberland Foreside in Maine, and I can tell you... time has passed very quickly, really fast. I arrived in June to meet my american family. Lisa, my host mom came to welcome me at the airport with Sophie (5 yrs) and the twins Henry and Oliver (3 yrs). I then met Romeo, my host dad, when he came home from work. At the beginning, the days were not easy, I had to find my place in this family where everyone had their habits, and the children had to get used to me, as I got used to them.
In September, Laura, Lisa's mom came to live with us, which brought me great happiness. I had already met her before, and I immediately got along very well with this French and Spanish teacher. Sometimes, she talks to me in French and I answer her in English. It's always pleasant to meet people who like your culture, your country... and who understands you when you miss '' baguettes'' and ''pain au chocolat''. She is someone very cordial, very cultivated and she has brought me a lot of joy since she came to live with us.
Everything changes very quickly, the summer makes way for the fall. What I like most during that period is to drive on Maine's big roads, surrounded by all the trees with yellow/orange leaves with the sunbeams peeking through the foliage.
September is also the month we all started school. The children went to French School. For Sophie it was her second year there, but for Henry and Oliver it was their very first year! I thought that they would be stressed, but no, there were really excited to go to school like big boys! At the same time, I attend Bowdoin College. I am both excited and stressed... But what a pleasure to go to class there. I don't know if it's the New England architecture or the very American atmosphere, but I really enjoy attending school here! Thanks to my university, I do typical American things, as go support the ''Polar Bears'' during hockey, basketball, football games... Sometimes I feel like I am in an show made in USA.
In the house, I try to talk to the children mostly in French and I find nice games for the them so they can play and learn French at the same time. For example, I created a game with cinnamon letter cookies. I give them one letter, and one by one they need to give me a French word and and English word that start with this letter and also the translation in English. They have fun thinking of animals and the noises they make. And at the end, I also give them an easy French word that starts with this letter, and when they give me the answer they can eat the cookie and I give them another. In reality, I don't know if they like this game or just like eating the cookies, but either way, it works well!
My parents and my younger sister visited me for Halloween. We went to NYC and Boston and of course we also visit my home state: Maine. When they met my host family, Lisa and Romeo prepared us a delicious, special lobster dinner. Because yes, lobster is sacred in Maine! I am very lucky to be in a happy and loving family where we eat healthy. Lisa cooks very, very well like a chef ! And Romeo is the king of the barbecue. Then, there is me who bakes cookies and crêpes (for the pleasure of Henry). He asks for crêpes every night when he comes home from school. ''Crêpes, crêpes, crêpes! ''.
Then one morning, when I opened my shutters, the landscape had changed. Everything was white. There was so much snow that only the branches of the trees near my window were visible.
WINTER IS COMING ! (…and Christmas, too!)
Christmas is probably my favorite holiday. Before I lived as an au pair, I had read on many au pair blogs that Christmas is a depressing time, a time for ''chocolate and Netflix under a warm blanket''. Knowing it was my first Christmas without my family, I was a little worried, especially when Lisa told me we were going to be around thirty people because all of her family would be visiting. Even though I had already met some of her family, I was a little stressed. Then Christmas day came, I helped with the preparation of the meal (I made vanilla canoli with Lisa's aunts). I also made Foie gras toast (who i have transport with me from France before coming). Everybody loved it. At the end of the night, I was happy and proud of myself because all through the night I overcame my shyness. I had fun, I laughed, talked … Lisa's family is very adorable, similar to Lisa. A close family, friendly and very nice. When you're away from your own family, it feels good to feel integrated. When I talked with Lisa's aunts, I felt like I've known them very long time.
Then I said goodbye to 2017. I was in Boston with my friends for the New Years. I think I've never been so cold in all my life, but I made such wonderful memories. The cold was so fierce that we could not stay outside more than 30 minutes. (Fortunately, Starbucks was everywhere, on every street corner to welcome us). I welcomed 2018, on the coldest night of my life, feet in the snow, hands in my coat pockets, and eyes raised to admire the splendid fireworks.
Oh au pair life ! I think to be an au pair is something unique. Each experience of this adventure is different. We all come for the same purpose and to do the same thing, but: Can we define what it's really like to be an au pair?
I was here to take care of three children, who are now like my little sister and brothers, and I share many things with them (even microbes! Because yes, when one is sick, the whole family is sick). I teach them French, they teach me English. I teach them my culture, they teach me theirs. We have our own cooking workshops where I teach them to make crêpes and mousse au chocolat, but I think they are more interested in the tasting than the preparation lol. But I really like them, they bring me so many experiences and the love…it's amazing. I learn more from them than I do in school. I don't feel the homesickness. It's as if I have always lived in Maine.
In any case, I am thankful for this experience, this new life to finally give me more confidence. I have found that even if there are difficult times, I always remain positive and optimistic, and at the end I find that I have grown and I have become even more capable of conquering new challenges than I ever imagined. If you are not sure whether or not you should become an au pair and if you are experiencing doubts, I can tell you without hesitation: Go, really... GO! Sometimes you will feel afraid at the thought of traveling far away, leaving everything, your country, your family and your daily routine to go to a country where everything is new and the language is difference and everyone is a stranger. But , I can tell you that Americans are so warmhearted and helpful and I've never regretted my decision. To leave everything to experience this adventure is one of the best decisions I've made in my life. This year in Maine changed me forever and most definitely, for the better.
Being an au pair is indefinable, you have to live it and and I encourage all girls to try this wonderful experience. This amazing journey is so wonderful that I intend to stay one more year, to prolong this magnificent adventure."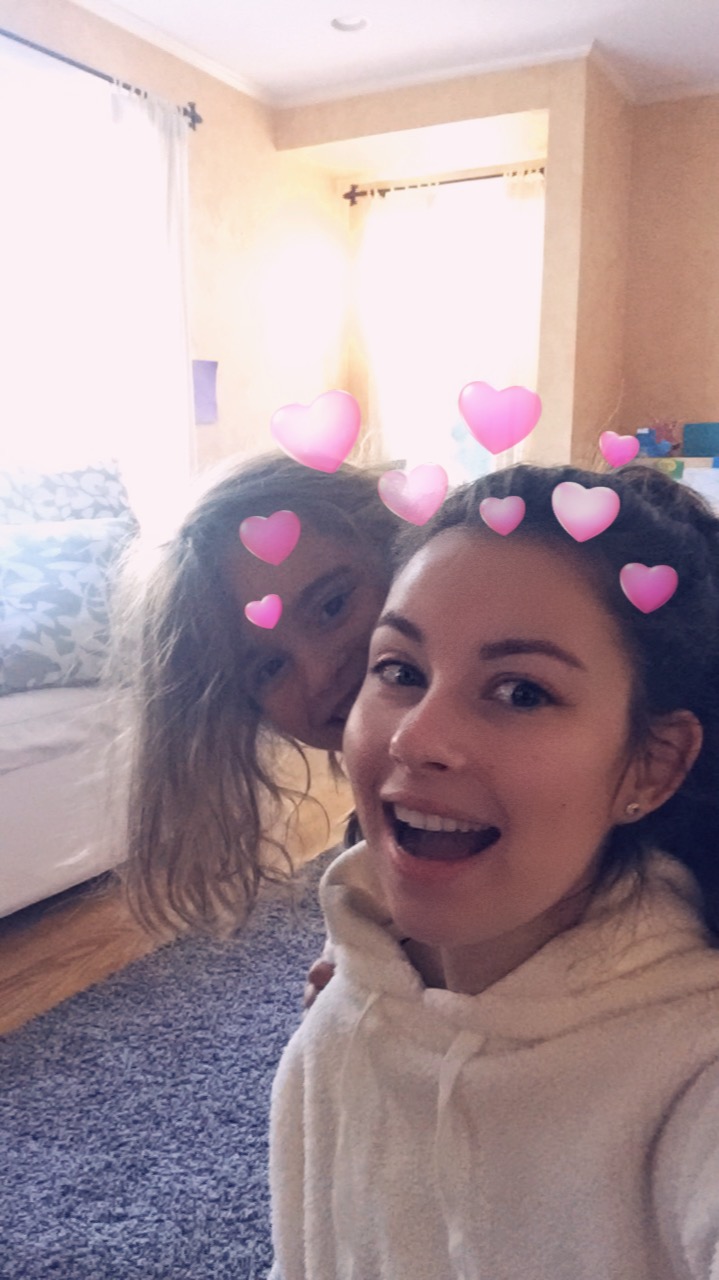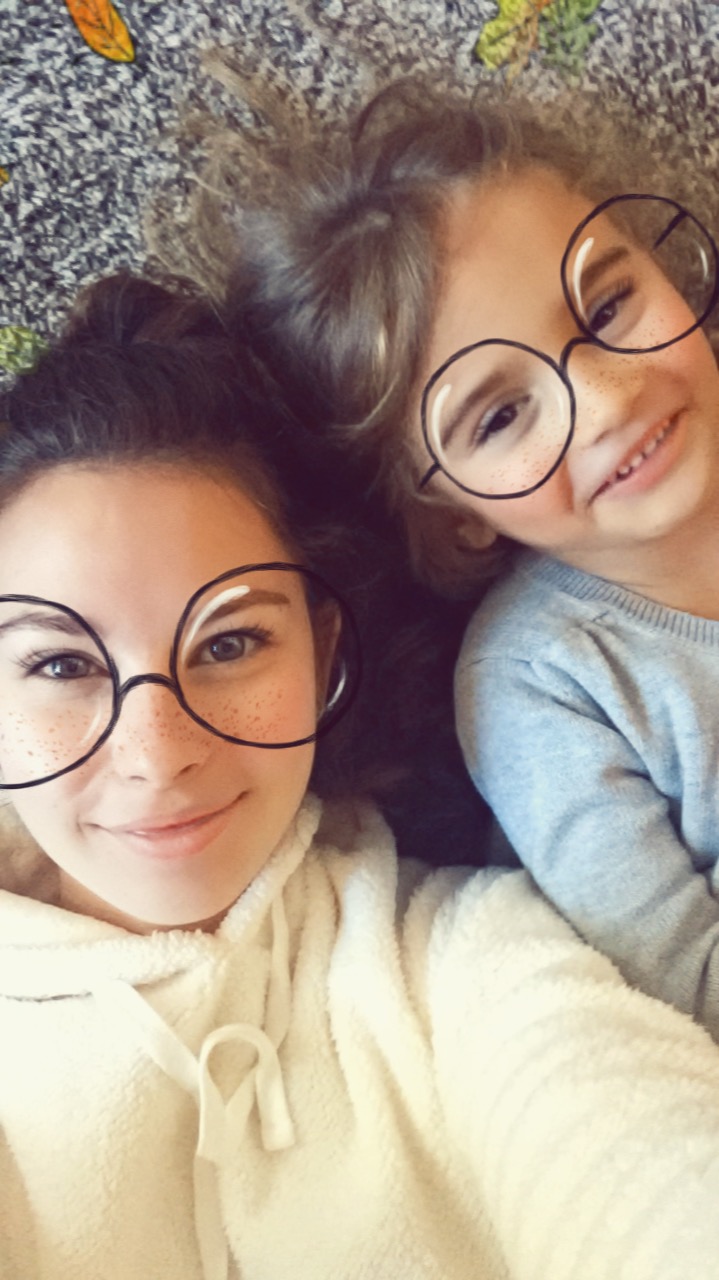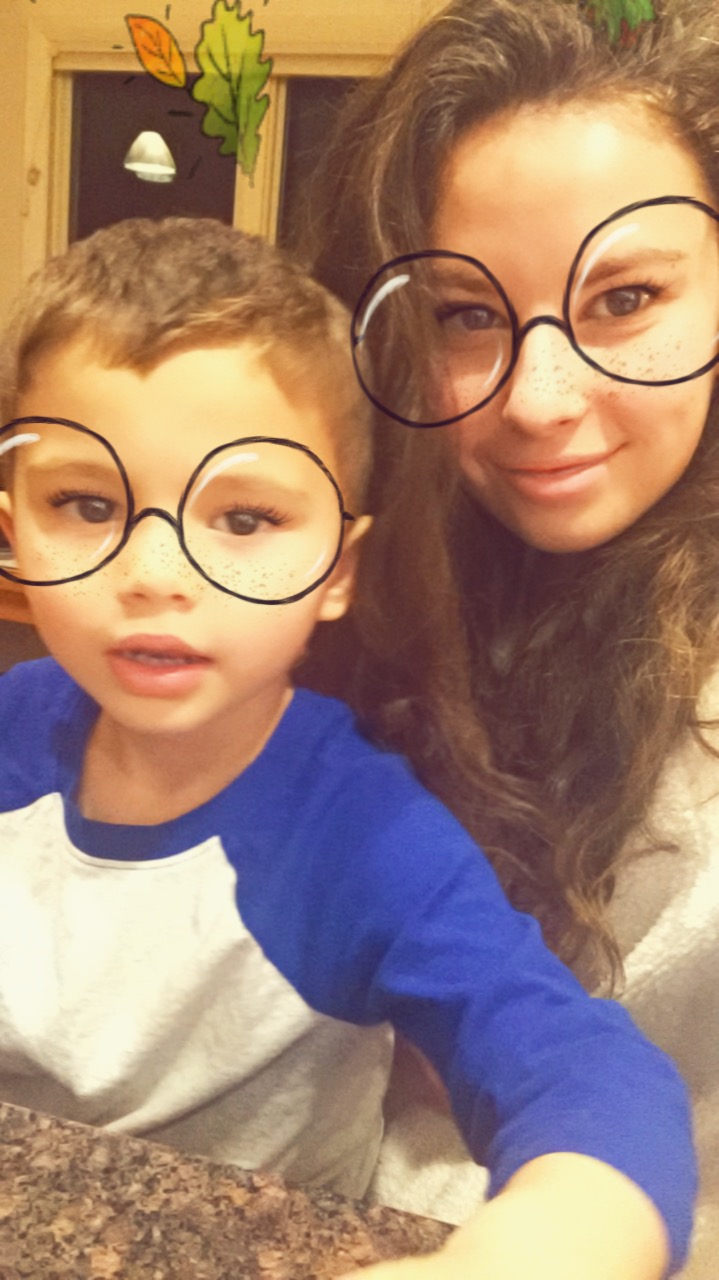 Here is Lorena's Host Family essay - The Lucas family: Romeo, Lisa, Sophie, Henry, Oliver and Nana
"Loréna Simon stepped off the plane and into our hearts. It is there that she has stayed since and we hope she always will. She is a warm and caring young woman whom we are happy to consider a part our family. She has shared in, and helped carry us through, one of the most difficult years of our lives. She is an exemplary au pair who has enriched our lives and that of our children. For her commitment to our family and her mission, through fun times and hard times, we are excited and proud to offer her as a candidate for Au Pair of the Year.
From the outset, she took on quite a load with twin 3 year old boys (Henry and Oliver) and a 4 year old girl (Sophie). When Loréna arrived, the boys were still going through potty training. All three children were home for the summer break and we were working full time. We had just moved into a new home. Nana was about to move in with us. With all these goings-on, Loréna's trial by fire was instantaneous but she persevered with a calm, reserved demeanor that reassured us she could be trusted with the care of our children.
The cultural and educational experience has been a joyful benefit as well. Our children are in French immersion school and Nana is retired French teacher. The opportunity for French to be spoken at home has been wonderful. Loréna loves to cook French goodies and we certainly love to eat them! She teaches us about her home life in France and we were even blessed enough to have her family visit us. Her college course introduces her to American cinema and we are happy to supplement with movie nights and discussions at the dinner table. Loréna enriches us with her heritage and ongoing cultural experiences and we are happy to do the same for her. What a wonderful shared learning environment this creates in our home!
However, our journey together took a dramatic turn as Nana's cancer prognosis worsened. Loréna immediately understood the situation and was independently active in making sure the children were cared for and happily occupied while my wife and I attended to our mother. Loréna's support and assistance was crucial not only for providing a steadying hand for my children during a difficult time but also in allowing my wife and I time to make care decisions/arrangements. All the while, Loréna maintained the perfect balance of being supportive, friendly and involved yet giving some space when appropriate. This would be a difficult time for anyone to be a witness to, let alone in a foreign country, in someone else's home. Loréna answered these challenges deftly and thoroughly.
Loréna has a good head on her shoulders. She is respectful and mature. Unsurprisingly, she has made friends in the area. She finds time to spend out with her friends and I know I can always trust her to be safe and responsible. She is an excellent role model for my children and indeed I would be proud if my daughter one day grows to be as wonderful a woman as Loréna.
We know Loréna will excel in life and we sincerely hope that her experiences here propel her to achieve her future goals. We would be happy to help her realize her future goals. We hope and believe this award will be one of her many future accomplishments. We cannot thank her enough for her service and friendship. Loréna Simon receiving the Au Pair of the Year Award is one of the best ways we can recognize all she does and has done for our family. She is certainly deserving of this honor. Thus, we emphatically recommend her for Au Pair of the Year."