Things to Do With Your Toddler In Boston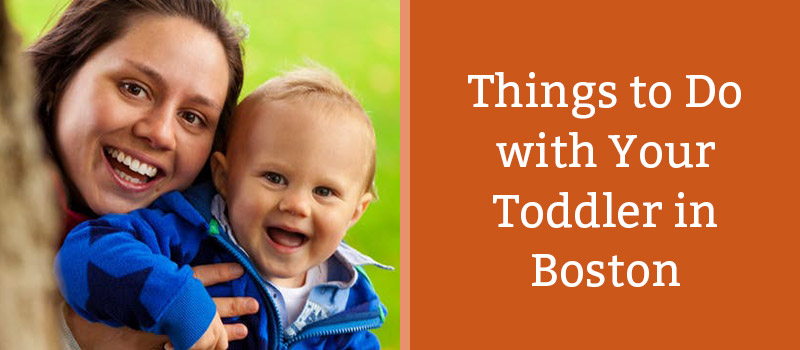 History fills the streets of Boston, but that's not all the city holds. Boston offers many exciting spots perfect for your young child. Even if your tot isn't ready for the major historical sites, you'll find plenty of things to do with your toddler in Boston, MA. Here are our top picks for toddler-friendly activities in Boston.
When deciding what to do with toddlers in Boston, don't miss the New England Aquarium. Your tot will marvel at the four-story Giant Ocean Tank exhibit, which recreates a Caribbean coral reef. Stop by the touch tank to let your toddler hold sea stars and hermit crabs. Older toddlers may enjoy the shark and ray touch tank featuring cownose rays, Atlantic rays and epaulette sharks. The penguin exhibit and the outdoor Atlantic harbor seal exhibit are two other popular spots for young kids. No matter what aquatic animal your toddler loves the most, they're sure to have a great time discovering the animals at the aquarium.
Location: 1 Central Wharf, Boston
Cost: $27.95 for adults; $18.95 for ages 3 to 11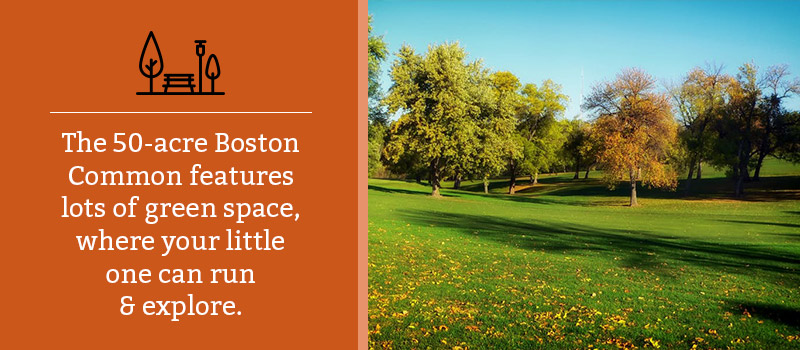 Visit the oldest park in America when your toddler needs an escape from the hustle and bustle of the city. The 50-acre park features lots of green space, where your little one can run and explore. Monuments throughout the park may catch your toddler's experience. Brewer Fountain is a favorite spot for families. The 22-foot-tall bronze fountain will catch your tot's attention. Another popular spot is the Frog Pond, where kids can play in sprayers at the spray pool. A playground and carousel near the pond offer additional entertainment options. In the winter, you can take your older toddler ice skating at the Frog Pond.
Location: 139 Tremont Street, Boston
Cost: Free admission to the park; $3 to ride the carousel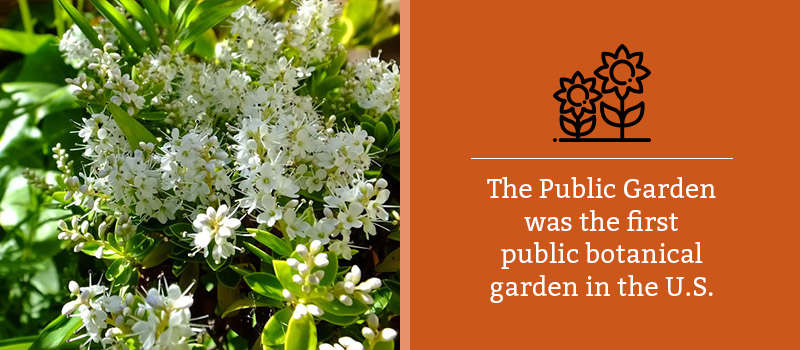 Another must-see park area is the Public Garden, which was the first public botanical garden in the U.S. Wander around the Victorian-style garden while your toddler explores greenery in the middle of the city. See if you can spot the pair of swans that make the lagoon their home. Take a ride on the swan boats for a different view of the gardens. The boats feature several benches with a large swan figure on the back. The driver pedals the boat around the lagoon, with rides lasting about 12 to 15 minutes. If you have a stroller, you can either leave it at the dock or fold it up to go under your seat. Another popular spot is the statue of Mrs. Mallard and her eight ducklings in a nod to the book Make Way for Ducklings.
Location: 4 Charles Street S, Boston
Cost: $3.50 for adults; $2 for kids 2 to 15 for the swan boat ride
Help your toddler spot favorite animals when you visit the Franklin Park Zoo. The zoo features all the favorites, including zebras, big cats, primates and giraffes. Spend some time at the Franklin Farm, where kids can see farm animals and pet goats. The Children's Zoo is another recommended stop. This area features interactive play experiences, such as the Bamboo Climber area, grass maze and eagle's nest, where kids can see the zoo from a high viewpoint. When your tot needs a break from the animals, head to the huge, brightly colored playground at the zoo. Franklin Park Zoo also has a carousel, train ride and Safari Jeep ride to keep your little one entertained.
Location: 1 Franklin Park Road, Boston
Cost: $19.95 for adults; $13.95 for kids 2 to 12
Boston Children's Museum has something for all ages in an interactive environment that makes it perfectly acceptable for kids to touch the exhibits and express their glee loudly. The bubble room is a fun option for toddlers, as is Playspace, an area designed just for kids under 3. This area includes climbing structures, slides and toddler-sized cars. In the Countdown to Kindergarten area, toddlers can play in the model classroom to get a feel for school life. No matter which areas you visit, you'll feel comfortable letting your child explore in the safe, child-friendly environment.
Location: 308 Congress Street, Boston
Cost: $17 for ages 1 and above; admission is only $1 from 5 pm to 9 pm on Fridays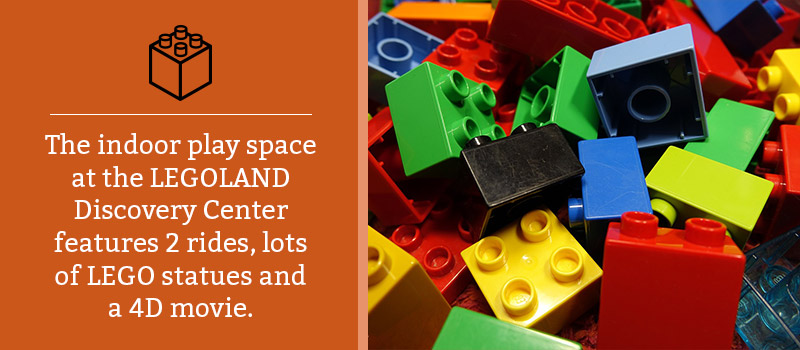 LEGOLAND Discovery Center is an ideal spot for your active toddler. The indoor play space features two rides, lots of LEGO statues and a 4D movie. The DUPLO farm is the perfect place for your young child. It's designed for kids 2 to 5 and features large, soft blocks with a fun farm theme. The LEGO City play zone is another fun play area with a firefighter and construction theme.
Location: 598 Assembly Row, Somerville
Cost: $23 per person; kids 2 and under are free
Give your toddler a new perspective on the city with a trip to the Skywalk Observatory in the Prudential Center, the highest point in the city. The observatory is situated on the 50th floor of the building and offers 360-degree views of the city. Kids enjoy seeing how small the buildings, cars and people look from so high.
Location: 800 Boylston Street, Boston
Cost: $19 for adults; $13 for kids under 12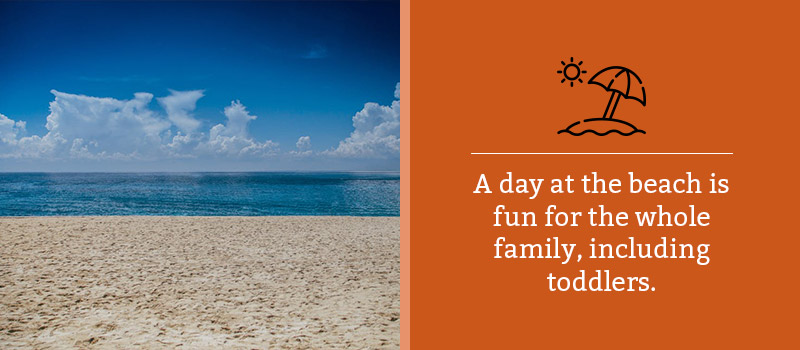 A day at the beach is fun for the whole family, including toddlers. The Boston area features many bodies of water with plenty of beaches to satisfy your toddlers love for sand and surf. Your little one will love digging in the sand and splashing in the waves along the edge of the water. The best beaches for toddlers feature restrooms and showers so that you can clean up quickly at the end of the day. Many of the beaches also have playgrounds nearby in case your little one gets bored.
These beaches in and near Boston are ideal for families:
Location: Various
Cost: Various; some with paid parking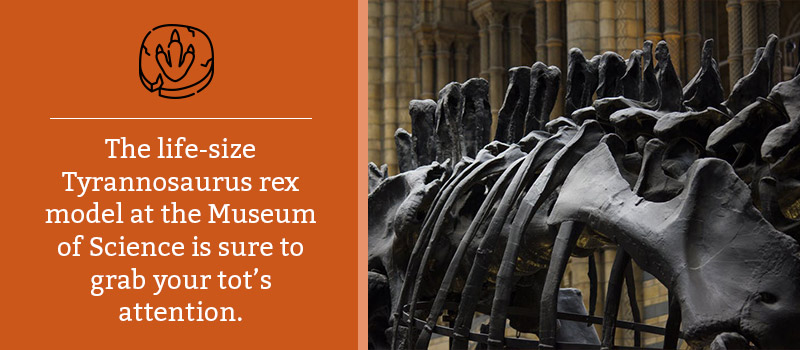 While the Museum of Science features many exhibits better suited for older kids, you can find plenty of things to do with your toddler. The life-size Tyrannosaurus rex model is sure to grab your tot's attention. Your tot can also see a nearly complete Triceratops skeleton. The Discovery Center is designed specifically for infants through 8-year-olds with a number of interactive displays focusing on learning through play. In the To the Moon exhibit, your toddler can climb into the Apollo Command Module and pretend to be an astronaut. If your toddler likes vehicles, head to the Transportation area, where you can see real models and replicas of trains, boats and a steam engine. You won't get to see everything at the museum, but you can enjoy many of the exhibit areas while keeping your little one engaged.
Location: 1 Science Park, Boston
Cost: $25 for ages 12 and up; $20 for kids 3 to 11; additional experiences are extra
See the city in a unique way with Boston Duck Tours, where you board an amphibious vehicle that drives on land and splashes into the water to float like a boat. You'll see historical sites during the tour, so it's interesting for you, too. The ConDUCKtors make the trip fun and engaging for all ages. Your toddler may not care about the sightseeing, but riding on the fun vehicle is exciting enough to keep them happy.
The tours depart from the Museum of Science, Prudential Center and New England Aquarium, so you have your choice of starting points. Each trip lasts about 80 minutes, so this option is best for toddlers who can handle spending that length of time on the vehicle. The changing scenery and the time on the Charles River should help your tot stay entertained, but little ones who are restless may not appreciate this option.
Location: Various starting points
Cost: $39.50 for adults; $27 for kids 3 to 11; $10.50 for kids under 3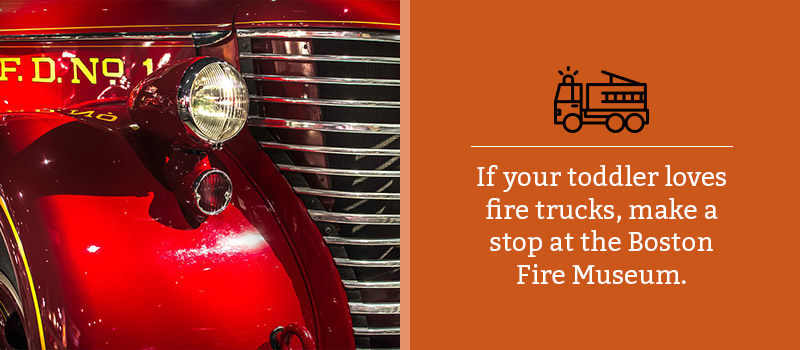 If your toddler loves fire trucks, make a stop at the Boston Fire Museum. Housed in a historic firehouse in the seaport district, this museum displays assorted artifacts and photos related to the Boston Fire Department. Your child can see many different pieces of equipment used by firefighters in the city throughout the department's history. Its small size makes this museum easy to conquer before your toddler gets bored or restless. Sparky is a Dalmatian who spends his day at the museum and is a favorite with the kids. You can even host your child's birthday party at the museum. While admission is free, a donation is recommended to help support this volunteer-run organization.
Location: 344 Congress Street, Boston
Cost: Free; donations accepted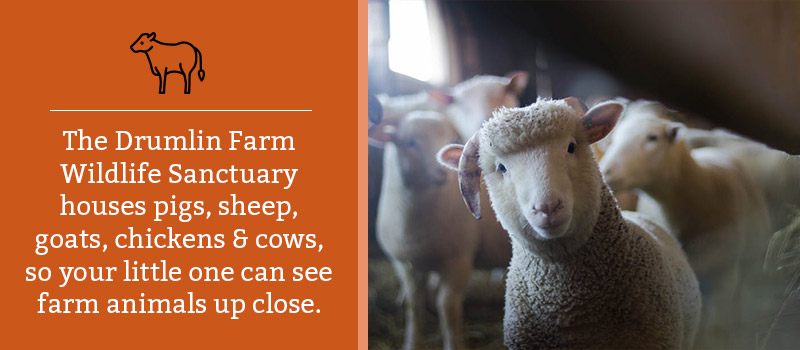 Leave the city behind for a glimpse at life on the farm at the Drumlin Farm Wildlife Sanctuary. This real working farm houses pigs, sheep, goats, chickens and cows, so your little one can see farm animals up close. You can also walk along trails to see the wildlife sanctuary portion of the center. The wildlife sanctuary area is home to owls, deer and a fox. You can also see various birds, frogs, turtles and other wildlife as you wander around the farm.
The Ice Pond Trail and Farmyard Loop Trail are two options suitable for everyone, including people with strollers, as the paths are relatively flat and smooth. The Ice Pond Trail lets you see frogs, turtles and birds. The Farmyard Loop Trail takes you around all the main areas to see assorted things, including wildlife, gardens and farm animals. If you leave the stroller at home, check out the Forest Discovery Trail, which has some uneven ground and uphill portions that make it challenging to travel with strollers. This trail leads to a nature play area where your child can go through a woodchuck tunnel, sit in a giant eagle nest and do other fun nature-themed activities.
Location: 208 South Great Road, Lincoln
Cost: $9 for adults; $6 for kids 2 to 12
Wander through the Garden in the Woods to let your toddler explore the natural world. This natural spot is a short drive from Boston in Framingham, but it's worth the drive if your tot loves to explore outdoors. Follow the Curtis Path to find woods, bogs, a brook and a pond. Your toddler will delight in looking for frogs, turtles and other animals in their natural habitat. The path is wide enough for your toddler's stroller.
The Family Activity Area is another ideal spot for toddlers. A cottage design fashioned from branches greets kids, with a special kid-sized "door" archway that tots love entering. The area features many natural elements where kids can build and play. A giant hollow log gives your toddler a fun place to climb. The Garden in the Woods is a great place for toddlers to learn about nature in a fun, hands-on way.
Location: 180 Hemenway Road, Framingham
Cost: $12 for adults; $6 for kids 3 to 17; free for kids under 3Puppet Showplace Theater
Take your child to a puppet show at the Puppet Showplace Theater in Brookline for a unique entertainment option. Many shows are created to appeal to kids between 2 and 5. When choosing a show, look at the recommended age group for the performance. While many are suitable for toddlers, some are more entertaining for school-age kids. If you arrive early, spend some time exploring the puppet displays and coloring area in the lobby. Your little one can also put on a mini puppet show on the puppet playstage.
Location: 32 Station Street, Brookline
Cost: Varies by performance
Tips for Enjoying Toddler Activities in Boston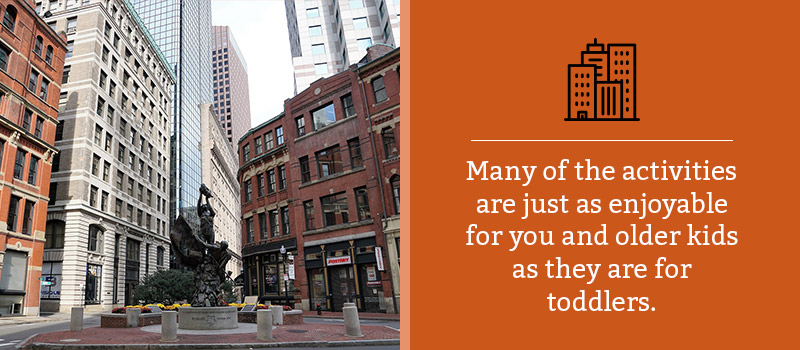 Tackling Boston with a toddler doesn't have to be stressful. Many of the activities are just as enjoyable for you and older kids as they are for toddlers. By planning your day strategically and choosing activities that fit your young child's preferences, you set yourself up for a day of fun in the city, whether you live here or you're just visiting.
Keep these tips in mind to make your outings easier:
Purchase tickets online: There are plenty of things to do in Boston with toddlers, but that also means lots of other families are heading to those same attractions. Save yourself time in line by purchasing tickets online before you go. You can usually skip the line, so your little one doesn't grow impatient before you even make it inside the facility.
Know your tot: Just because an attraction is toddler-friendly doesn't mean your tot will enjoy it. Consider your child's temperament and preferences when deciding which activities to do. Think about the types of activities your child has enjoyed in the past, and use that as a guide for narrowing down the Boston option.
Know when to go: Sometimes your toddler just isn't up for crowds. If your little one starts throwing a temper tantrum or gets bored with the spot you choose, follow his lead. Perhaps he just needs some open space to run in before returning to the main attraction, or you may need to call it a day. Sticking to your child's usual schedule, including avoiding activities during nap time, can make your outing a greater success.
Come prepared: Getting to your Boston destination can take some time, so always go prepared with the essentials. Diapers, wipes, snacks, drinks, a first aid kit and a change of clothes are good options. Many areas in the city require you to pay for parking, so be ready to shell out some cash if you drive yourself. Choose a lightweight backpack or similar bag to hold your necessities hands-free to keep yourself open to chasing or holding your toddler as needed.
Become a member: Many popular Boston attractions offer memberships that save you money. You pay one amount for a full year's membership, which allows you to get in without any additional costs during that period. This option is ideal if you're local to Boston and plan to visit a particular spot multiple times during the year. You can visit your tot's favorite spots anytime you want, and you can leave when your toddler gets impatient without feeling like you wasted money.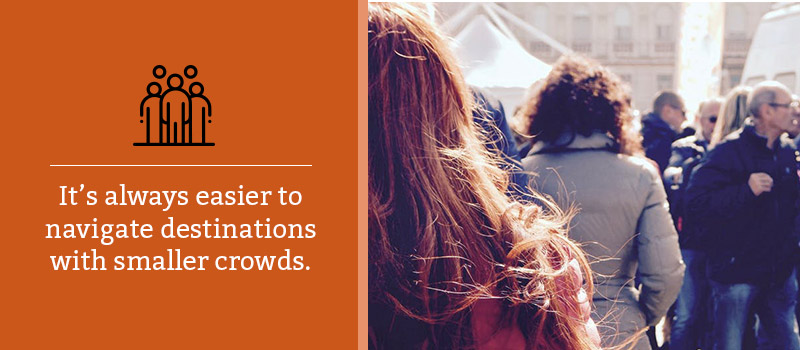 Avoid peak times: It's always easier to navigate destinations with smaller crowds. The most popular attractions in Boston seem to have large crowds all the time, but you can plan strategically for less congestion. Many spots are least busy right after opening. If you can arrive early, you can get a head start on exploring your destination before the major crowds come. Summer is usually a busy tourist time in Boston, which means major attractions are even busier than usual. You'll find lower crowd levels during the off-season.
Take public transportation: Boston offers several different options for public transportation, and many of those methods may be just as exciting as the destination for your young child. Old-fashioned trolleys run throughout the city with hop on, hop off services that get you close to many popular Boston attractions. The MBTA Inner Harbor Ferry is a fun way to see the harbor while giving your toddler the thrilling experience of riding on a boat. The subway, called the T, is another fun option that makes transportation a fun activity for your little one.

 

You have plenty of options in Boston to keep your toddler entertained. If you live in Boston and have an au pair for your toddler, keep this list handy so that they can enjoy the city together. If you're still on the search for the perfect au pair, contact EurAupair today for more information.