EurAupair's 2016 National Month of Giving
Au Pairs and Community Counselors in America - Highlight of the EurAupair's 2016 National Month of Giving
Au pairs and community counselors in America came together, once again, during EurAupair's National Month of Giving. This event allows au pairs and counselors to give back to their communities through volunteering. This is one aspect of the American culture that, we believe, must be shared with au pairs.
During the 2016 National Month of Giving, Area Coordinators, Community Counselors, and au pairs joined forces across the country to help better their communities and themselves. Virginia Community Counselor Kelley Land and her au pairs learned a new skill at a local animal shelter by creating handmade blankets.
In Indiana, Community Counselor Darcy Voreis and her au pairs April, Carmen, and Sarah took food to the Ronald McDonald House in Indianapolis, which houses almost 60 families who seek treatment at the Riley Hospital for Children. The experience was humbling for all involved; one they would be happy to repeat.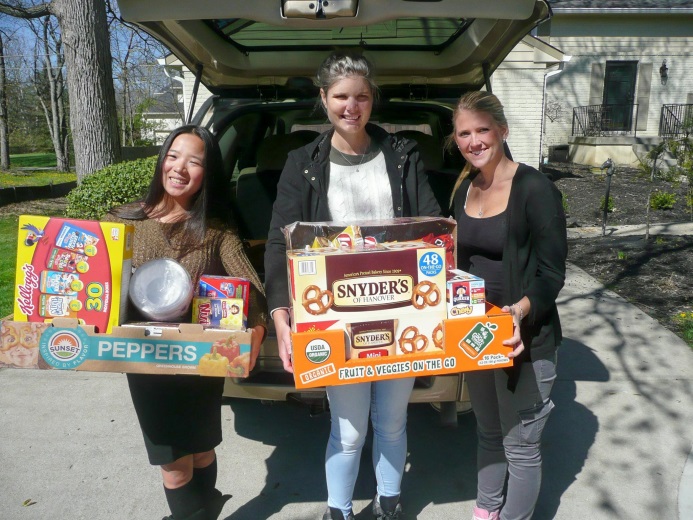 Community Counselor Nadine Loeffler in Tampa, FL along with au pair Aileen volunteered their time at the Trinity Cafe, which is a local restaurant for the homeless. They were able to get to know those who came in for food, and this engagement gave them a better understanding of the people in their community. In Washington D.C. also, Community Counselor Anne Krohn and her au pairs helped feed the homeless.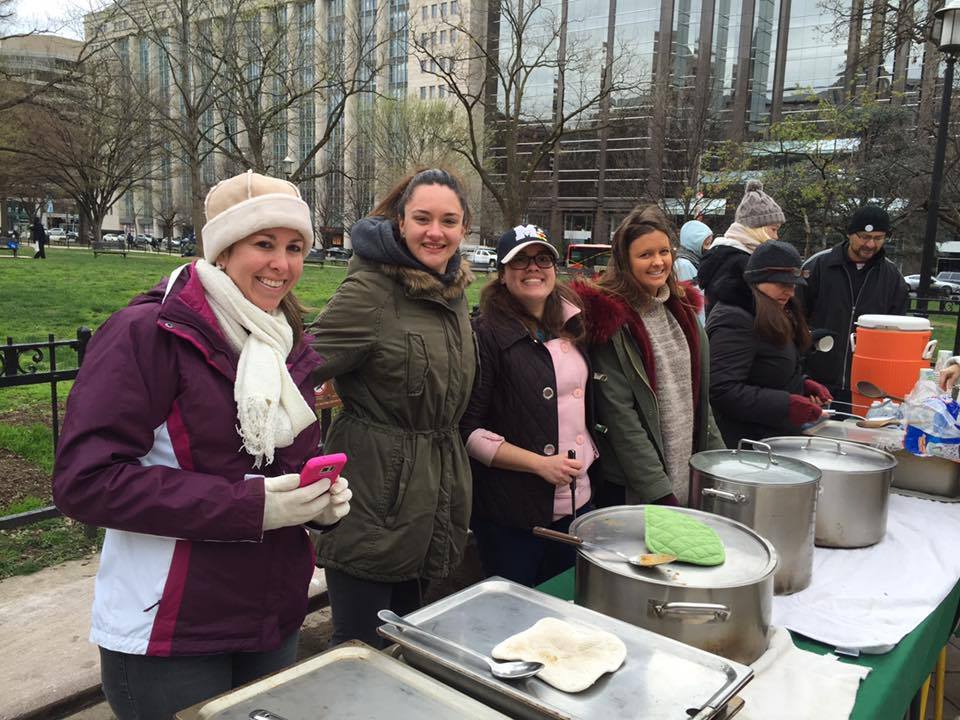 The "Do Good Deeds" event held in New York Herald Square was a wonderful opportunity for Community Counselor Niki Borofsky and au pairs Anna & Rebecka to give back to their community.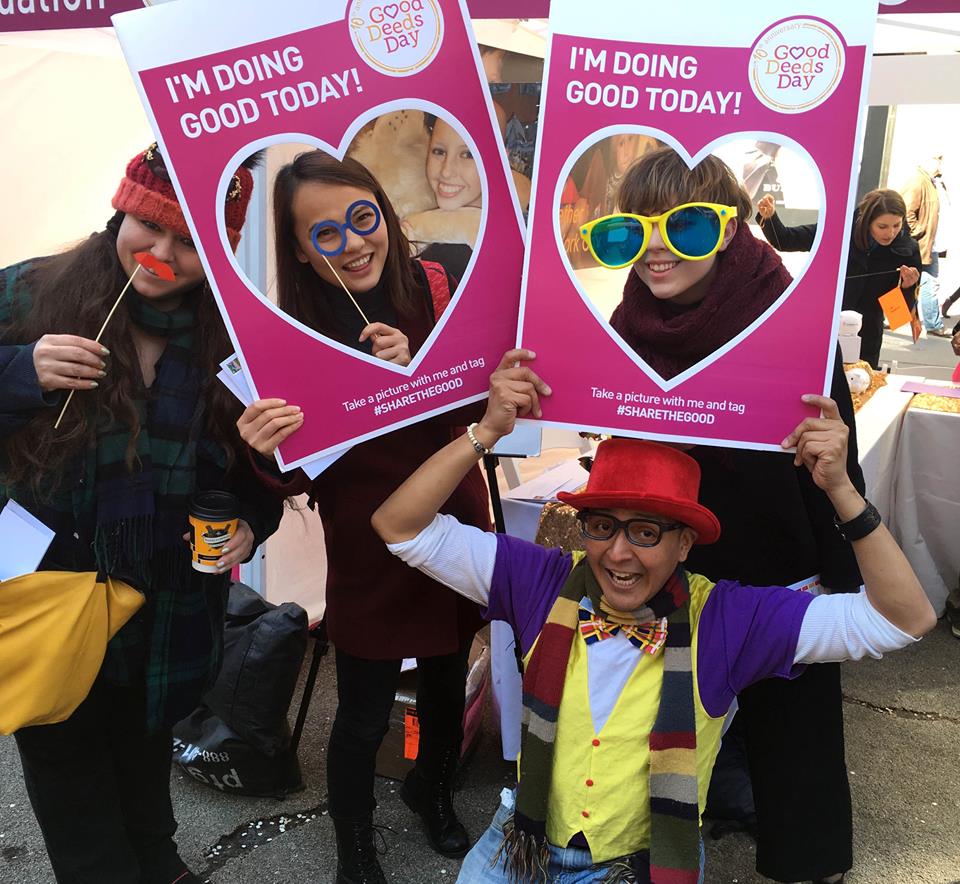 In America, giving back is a deeply rooted part of the culture; one that leaves you feeling like you've made a difference and are more connected to your community. Au pairs and community counselors in America have countless opportunities to enjoy volunteering, including:
homeless shelters
animal shelters
food pantries
hospitals
women's shelters
schools
community centers
libraries
retirement centers
Giving back, even in small ways, not only helps those in need but also leaves the volunteers with a greater understanding of the American culture. Between cultural meetings last month and EurAupair's National Month of Giving, au pairs and community counselors in America have made a huge impact on their communities!
To learn more about EurAupair and its au pair services, contact us today!