Top Five Benefits of Hosting an Au Pair
Hosting an au pair is an increasingly popular and affordable child care option. But how do you know if your family could benefit from hosting an au pair? You may wonder, should I get an au pair for my child, and is my family right for hosting au pairs?
Here are the top five advantages to hosting an au pair that may make the decision the right one for your family.
1. Cultural Exchange


You and your family will learn about your au pair's culture and language. At the same time, your au pair will get the experience of living in an American household. This cultural exchange benefits everyone, especially young children who are learning about the world. Your au pair will get a taste of American life, and can bring what they learn to their country and foster friendly relations between the U.S. and other countries.
2. Affordability


Compared to the high costs of day care and nannies, hosting an au pair is a more affordable child care option. Au pairs are dedicated to only your family. Plus, by living with your family, they can provide child care that is specifically catered to your needs. This personalized care makes hosting an au pair that much more of a valuable opportunity.
3. Flexibility


As a member of the household, your au pair's schedule will naturally coincide with yours. Most nannies keep only daytime hours and may work for multiple families. In contrast, your au pair will have more time and flexibility to do activities with your children. In the event of an emergency or unexpected situation, the au pair will be able to lend a hand at any time.

4. Personal Care


Au pairs come to America to provide child care for your children while becoming a part of your family. They understand that child care is one of their primary responsibilities, and they look forward to being welcomed into the fold of your family.
5. New Member of the Family


An au pair lives with you as a member of your family and acts as a "big sister" to your children. Typically, host families and au pairs develop close bonds. After your time together, you will have a new family member from abroad.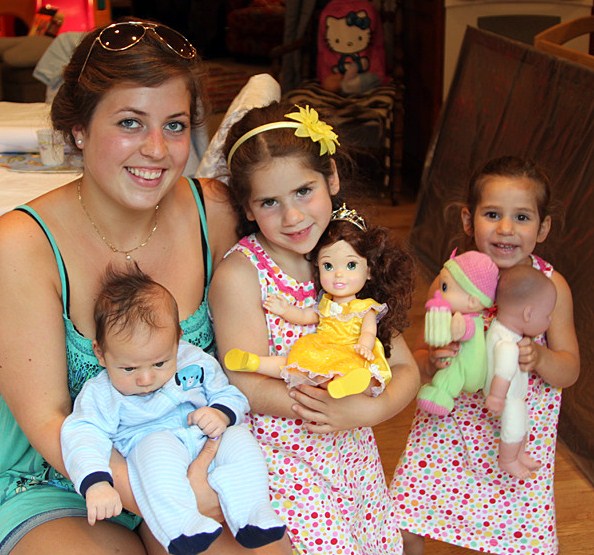 Hosting an Au Pair With EurAupair


EurAupair au pairs are thoroughly screened before they are accepted into our program. We make sure they understand what it means to be an au pair while assessing their motivation and commitment. They must complete a background check, provide references and a health certificate as well as take a psychometric test.
Once your au pair arrives in the USA, they must attend the EurAupair workshop in New York. This session covers the basics of child safety and development, American culture and information and tips to help them adjust to their new life.
Find out more about hosting an au pair by filling out an application or giving us a call at 1-800-333-3804. We look forward to hearing from you and helping you find the perfect au pair for your family.