How to Thrive With a Live In Nanny in Washington D.C.
Is your family busy from morning until night? Welcome to modern life in Washington, D.C. and neighboring areas, one of the reasons mothers and fathers often contemplate a live in child care solution.
City life can and does become hectic, which puts pressure on parents to get everything accomplished in what little time can be carved out. Unfortunately, even making to-do lists and maintaining calendars is not a surefire solution to staying organized and on top of everything. After all, the unexpected can and does happen.
What do parents do when schools close during the day or their daughter needs to head to a last-minute midmorning doctor's appointment? Many moms and dads work for employers who may not offer much scheduling flexibility. Some wouldn't be able to pick their child up in a timely fashion. The end result is that everyone feels like they're pulled in a million different directions, which only adds more tension into the mix.
Who Needs Live in Child Care?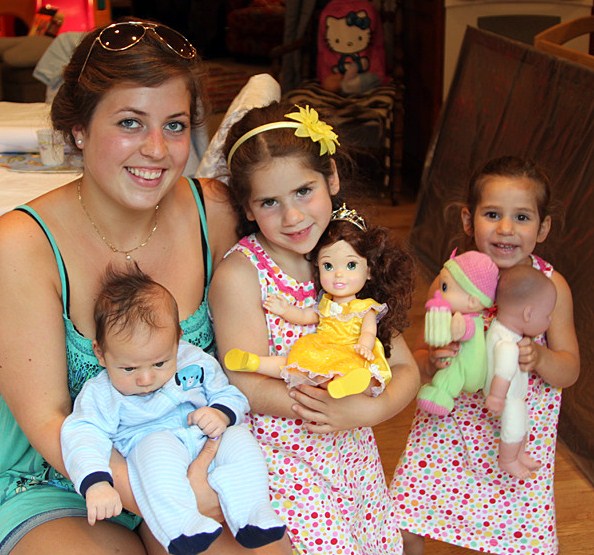 A live in child care provider can be the answer for families stretched beyond realistic time limits. A live in child care option can lessen the load for the parents, and it allows the child to receive tremendous amounts of attention when mom and dad are away.
At the same time, live in child care solutions are not relegated only to families with two working parents. Often, parents who work in the home or have busy lives volunteering may require child care for their youngsters. Basically, any parent who wants child care coverage during most days can benefit from having a live in au pair or live in nanny onsite.
In other words, as long as a family has the room to add another person comfortably in their home, they can probably think about a live in child care option. The cost can be surprisingly affordable for live in child care, especially for au pairs who arrive from other countries and stay for a full 12-month period with the option of extending their stay an additional year.
Live in Nanny or Live in Au Pair?
Which types of live in child care solutions are the most prominently used in the United States and places like Washington, D.C. and nearby Baltimore? Two of the most talked about live in child care solutions include live in nannies and live in au pairs. Each presents its own pros and cons, which parents should carefully consider when determining whether a live in nanny or live in au pair is right for them.
Before talking about the advantages and other considerations, it's important to understand the basic differences between hiring a nanny and bringing an au pair aboard. A nanny represents any adult who provides live in child care for a household. The nanny is employed by the family in most cases and clocks in and out like any other employee. Though many nannies are younger individuals in their 20s, they can be any age up to and including seniors.
Nannies can come from anywhere across the globe, including the town nextdoor. If they are brought in from overseas, Mexico or Canada, the family must figure out how to provide them with the appropriate types of visas and other documents to legally work in America.
On the other hand, au pairs are not employees. Instead, they are young individuals from foreign countries who are about 18 to 26 years old, and they provide live in child care in exchange for a cultural experience. A third-party organization like EurAupair connects families with au pairs, allowing the parents to fill child care gaps and the au pair to enjoy a once-in-a-lifetime experience.
As part of their agreement to come to Washington, D.C. or other cities in the United States, au pairs must study at a recognized higher education institution. Doing so helps them become more fluent in English while earning certificates or getting closer to receiving a degree. In essence, they become part of the family they assist, forging lifelong friendships.
Like the idea of a live in child care solution for your family? Whether you have one child or a handful of young ones in your home, you should take time to weigh the differences between live in au pairs and live in nannies.
Live in Au Pair Versus Live in Nanny Benefits
Both a live in au pair and a live in nanny will provide child care for you from your house, townhouse, apartment or other permanent residence. Therefore, the au pair or nanny will be available when you are not. As you can imagine, this benefit is a true relief, especially when kids have to be in a million places (give or take) at one time.
Because an au pair acts as a part of the family, they typically have more scheduling flexibility than the nanny. Though an au pair can work only up to 45 hours per week, they may be more apt to make last-minute child care arrangement changes. As long as the changes do not interrupt the au pair's studies or rightful downtime, they can be considered.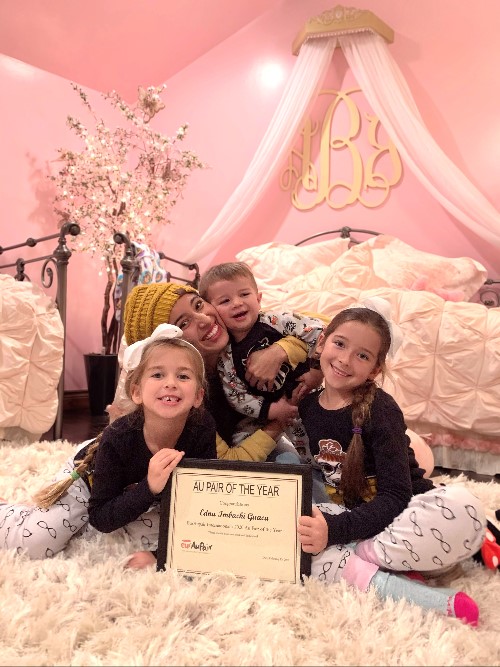 A live in nanny may not be as open to switching schedules, because the nanny could have a side job or other responsibilities when they're not doing live in child care. Nonetheless, the nanny can be expected to perform child care duties in a predictable fashion. Moms and dads get incredible peace of mind knowing that their kids are protected and cared for when they themselves are unable to get away from work or personal commitments.
Another benefit of a live in au pair is that the au pair takes on the role of "big sister" or "big brother" in the family. Because the au pair stays with the family when child care duties are finished, they can form strong bonds with everyone from the newborn infant to the beloved pet hamster. Additionally, the au pair relies on the family for meals and other necessities, which further enhances the connection.
Finally, both au pairs and some nannies can assist children in learning a foreign language. All au pairs come from other countries, such as Turkey, Germany and Venezuela. As part of their cultural exchange, they teach the kids what life is like in their country. Some nannies also play this pivotal role, though not all nannies are from foreign countries or want to talk about their homelands.
Live in Au Pair Versus Live in Nanny Realities
What are the potential downsides and known realities to choosing a live in nanny or a live in au pair?
As noted, a live in nanny is a worker, plain and simple. Although the nanny shares space in the household, they do not take the job to become a part of the family. Rather, the nanny treats the time spent as employment only. Though the live in nanny will likely become very close with the kids, they won't necessarily want to actually spend time with them during off hours.
Another snag for some families is that hiring a nanny to provide a live in child care solution puts a lot of pressure on the family to correctly pay and classify the nanny. Employment laws can be tricky to navigate, particularly for families new to hiring domestic help. Costs can quickly escalate when it comes to choosing a live in nanny.
Figuring out which nanny to hire may also present an issue for busy moms and dads. Spending time interviewing potential nannies can be tiring, and performing background checks can be expensive. Besides, the nanny is under no obligation to stay. While au pairs are assigned a family for a year, a nanny has the freedom to end the employment contract without much warning.
Of course, choosing an au pair as a primary live in child care option requires forethought. The au pair will expect to be treated as a family member, which parents need to promote with their kids. Au pairs are not supposed to do household chores beyond light housework like helping the children clean up their toys or keep a bedroom tidy. Host families must also offer au pairs safe transportation to and from the classes they attend.
Making a Live in Child Care Solution Work
If you feel like your home is perfectly suited to hosting an au pair from somewhere else in the world, you may want to investigate further by filling out an application with EurAupair. For more than 30 years, our team has provided live in nanny benefits without the downsides associated with employing a nanny.
We appreciate the opportunity to help your whole family in Baltimore or Washington, D.C. thrive and discover the exciting advantages that come from bringing an au pair into your household. Au pairs are truly live in child care answers that can and will add perspective, memories and meaning to your life and the lives of your young ones, so reach out now.