Things to Do With Your Toddler in NY
Searching for kid-friendly activities in NY? When you have a toddler, you have tons of fun options — but you need to plan carefully to find places that fit with your child's short attention span. Try these fun destinations for a day to remember with a toddler.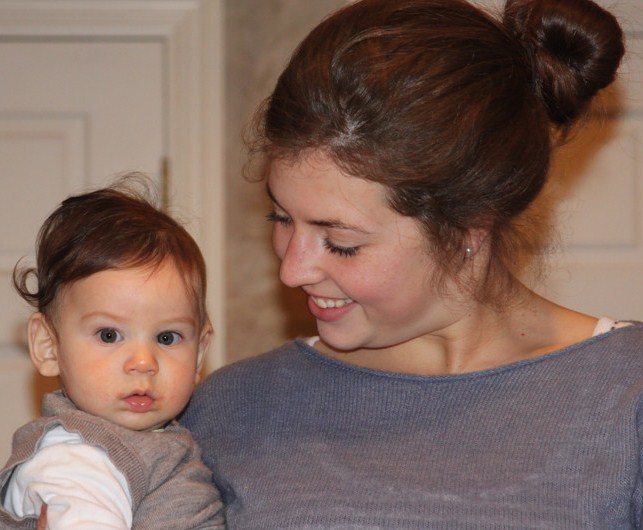 Tisch Children's Zoo, Central Park
The Tisch Children's Zoo is home to Manhattan's only cow, along with a slew of other animals your toddler will love seeing. The zoo includes opportunities to interact with the animals, such as little Nubian goats, and places for toddlers to get their energy out by jumping and crawling.
Location: 64th Street & 5th Avenue, New York, NY 10065
Cost: Children 2 and under are free; $14.95 for kids 3-12; $19.95 for adults
Gazillion Bubble Show
Every toddler loves bubbles! They will coo with delight when you take them to the Gazillion Bubble Show, which features performers blowing, moving and even getting inside bubbles. Your toddler will love it all, including the laser show at the end.
Location: 340 W. 50th St, New York, NY 10019
Cost: $59-$79 per ticket, depending on the seat. Children under 2 can sit on laps, but you will need to clear it with the box office ahead of time.
Brooklyn Bridge Park
There are many parks in New York City, but few of them cater specifically to toddlers. This pretty park near the Brooklyn Bridge does. It includes pint-sized sprinklers and equipment made for 2-to-5-year-olds. The Brooklyn Bridge Park also has an Environmental Education Center, one of the great things to do with kids in NY.
Location: 334 Furman St., Brooklyn, NY 11201
Cost: Free
Manhattan Children's Museum
Toddlers enjoy hands-on activities. The more involved, the better. Take them to the Manhattan Children's Museum, which features mural painting, toddler storytime, immersive science experiments and more.
Location: 212 W. 83rd St, New York, NY 10024
Cost: $15 for children and adults; kids under 1 are free
American Museum of Natural History
Toddlers love dinosaurs, and you can find them at the American Museum of Natural History, where a pteranodon hangs from the ceiling and a collection of fossil dinosaurs looks ready to roar to life.
Location: 200 Central Park West, New York, NY 10024-5102
Cost: $13 for kids 2-12; $23 for adults; kids under 2 are free
Tips for Taking Toddlers Around NYC
When you plan things to do with young kids in NYC, keep these tips in mind:
Go in the morning so your toddler will be home in time for a nap. A cranky, tired toddler won't enjoy any activity.
Buy tickets online beforehand to avoid waiting in long lines.
Always bring a diaper bag, snacks and water.
Look into memberships, which can reduce the cost of returning to a spot over and over.
Navigating a busy city with a toddler can be a challenge. Hosting an au pair gives you an extra pair of hands and offers an inexpensive, safe alternative to babysitting in a city where nannies are very expensive. Submit your online application today and search for our NYC au pairs.