5 Winter Activities Your Au Pair and Children Will Both Love
The afternoon breezes have definitely become cooler, the leaves have fallen off the trees and New England has officially become a winter wonderland. This ultra-fun time of the year is the perfect opportunity for you to make suggestions for activities for your au pair and children.
Why do you need to recommend indoor and outdoor activities? First, your au pair is not going to be as familiar with the ins and outs of places like New York, Washington, D.C. and Philadelphia like you are. Next, your au pair may not come from a country with a distinct cold-weather winter season. In fact, many countries have a wet winter or a dry, warm winter. Finally, your au pair may not know how to find great things to do during holidays and frosty snow days.
If you want a head start on child care winter activities to suggest for your au pair and kiddos, try these five great ideas. Use them to springboard into other fun experiences so that your children and au pair can make great memories while they play and learn together.
1. Play in the Snow
When your part of the country gets a sizable amount of snow, encourage your au pair to take the kids outdoors. Kids love to build snow forts and snow people, not to mention just run around and have impromptu snowball-throwing contests.
Depending on where you live, your home may be within realistic traveling distance to a park that allows sledding. All you need is a sturdy sled to accommodate both adults and kids. Your au pair can take the sled along and enjoy going up and down the hills with the little ones.
Looking for another way to play in the snow for your au pair and family? At the first sign of snowflakes, recommend everyone take a walk outside. As long as you live in a safe neighborhood, your au pair can get a great deal of joy from being one of the first people on the block to see and feel the newly fallen snow. Secrets for making this outdoor activity even better follow:
Make sure everyone, including your au pair, has the proper winter gear to stay snug and warm. The right footwear, headgear, gloves and jackets make all the difference.
Teach your au pair how to spot the warning signs of frostbite before it becomes an issue. Kids can get frostbitten rapidly, and so can au pairs if they're not careful!
Talk to your au pair about the snowy activities they do with their own families in their country. That way, they can share those cultural experiences with your kids.
2.Head to the Nearest Museum
You say the wind is far too chilly to enjoy outdoor activities? Never fear, because museums are never far away. If you live close to a major city like Boston or Philadelphia, your au pair can easily pinpoint the best museum to take the kids to for a day of hands-on learning.
Of course, you'll want to work with your au pair to determine which museum is best-suited for your children depending on their ages. Very young children tend to gravitate toward museums that allow them to touch and explore the exhibits. Older children usually have more self-control and are perfectly fine heading to a museum where they are expected to just absorb knowledge without necessarily getting their hands involved.
What types of museums are available? Beyond large art and sculpture museums, some museums are quite niche. There are options devoted to everything from clock making and toy crafting to science experiments and aeronautics. Get the whole family involved in planning a museum adventure by checking reviews online. You may be surprised by how many museums you never knew about are just around the corner!
The following are tips for making museum-going a much-loved au pair activity with the family:
Send your au pair with enough money to cover museum admission, transportation, food and other costs.
Allow your au pair to surprise the kids with an unexpected trip to the museum as a treat for being good during the week.
Check the museum parking and hours of operation to ensure that the visit does not end before the kids are ready to go.
3. Get on the Slopes or in the Rink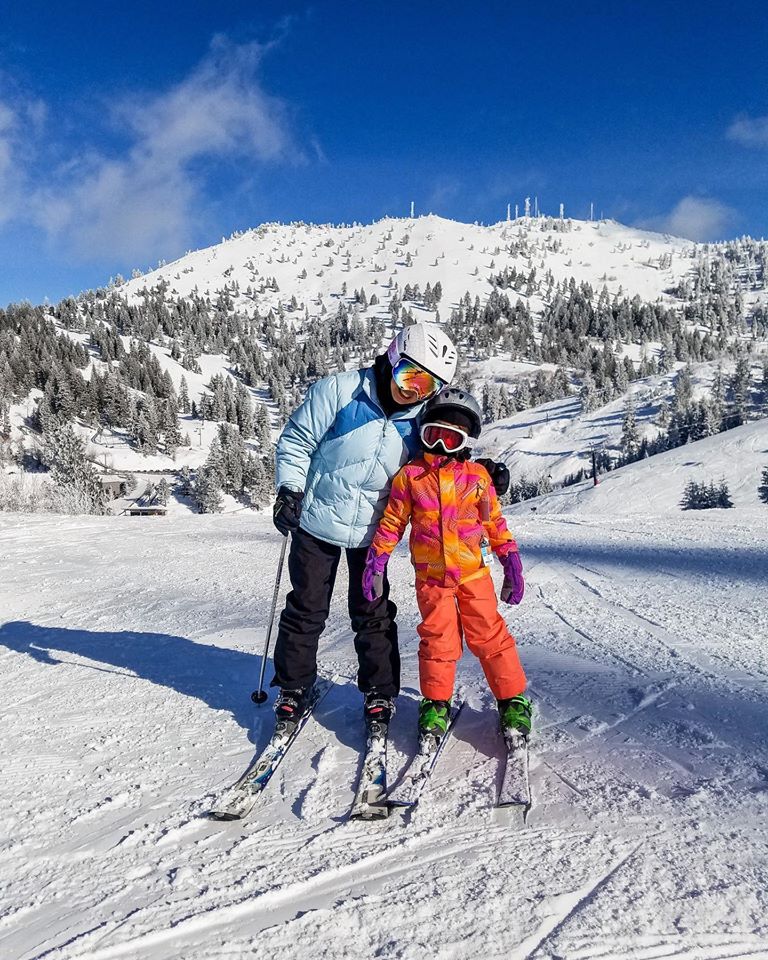 Have you already started the process of finding an au pair in New York City or looking for an au pair in Philadelphia who is ideally suited for your family? You may have noticed that plenty of the au pairs listed on EurAupair's site talk about the sports-related outdoor activities they love to do.
If you notice that skiing and ice skating are favorites as winter activities for your au pair, why not make a recommendation that your au pair take the kids to the slopes or rink? Of course, your children will need to be old enough to fully and safely participate in these types of outdoor activities during the wintertime.
To figure out which ski slopes and skating rinks are spot-on for your family's needs, conduct an online search. Let your au pair lead the search — it will help them with English language searching online. Be supportive and helpful though, as your au pair may not understand what every term means in the English language.
Helpful hints to make skiing and skating more fun for everyone follow:
Sign kids up for short-term lessons at the ski slopes or ice rink so that they learn the foundational elements of moving on ice or snow.
Be sure everyone has the right clothing for the outdoor sport they choose. Nothing is worse than being tremendously cold on a windy ski slope.
Make sure you understand the full cost of the activity before sending your au pair and kids anywhere. Skiing can be pricey, especially if you have a large family.
4. Bake the Day Away as a Culinary Team
The weather may be frightful outside, but who says everyone has to sit around like yule logs? A snowy or sleeting day can be the right time to bake up a storm in the kitchen!
Cookie-making is a must-try experience for an au pair and your kids. In fact, it always rates highly among favorite child care winter activities because everyone benefits from being able to eat the sweet treats they make. Other types of recipes to try include cakes, pies, strudels, puddings and candies.
Depending on the comfort level of your au pair, your kids might be able to invite friends over to join in on this activity. Playing some holiday or fun tunes while mixing and baking everything can add an extra-fun element to the experience too.
Ways to make baking even tastier are to:
Plan ahead so that you have all the ingredients for a bake day. Butter, flour, sugar, spices and eggs can all be bought ahead of time during a routine grocery visit.
Ask your au pair to share baked goods from a home country. Au pairs appreciate being able to introduce their Philadelphia, Boston and Washington, D.C. host families to new flavors.
Give your au pair a tour of your kitchen if they recently arrived. Kitchen appliances and gadgets in the United States may seem complicated to an au pair who is unaccustomed to them.
5. Celebrate a Multicultural Holiday
What is one of the most exciting parts of the winter? The end-of-year holidays, of course!
When you host an au pair from an exotic place, take advantage of the au pair's knowledge of traditional, old-world customs. In fact, you might want to ask your au pair to arrange a special dinner or lunch featuring their favorite foods, songs or other must-dos as part of your cultural exchange.
At the same time, introduce your au pair to holiday activities common to families in your part of New England. Options might include stringing up lights on the outside of your house, going for a car ride to see lit-up homes in other neighborhoods, chopping down a Christmas tree at a nearby farm or taking treats to all the neighbors on the block.
Many families who host au pairs report that their holidays are enhanced by the experience. Sure, your kids will have a blast learning about child care winter activities from other lands, but you will too.
Here are some hints to make your multicultural holidays merry and bright:
Give your au pair plenty of lead time to set up a special evening related to foreign holiday celebrations.
Encourage your children to participate in all the games and songs that your au pair suggests.
Ask plenty of questions to find out about unusual holiday activities. Your au pair will love being able to be the expert for a change!
Find the Right Au Pair for Your Family
Of course, before you can enjoy all the wonderful things to do with au pairs during the holidays, you need to become a host family. Fill out a EurAupair host family application form to get started today!