Au Pair Host Family Story: The Brown Family
by Mary Brown, EurAupair Host Mother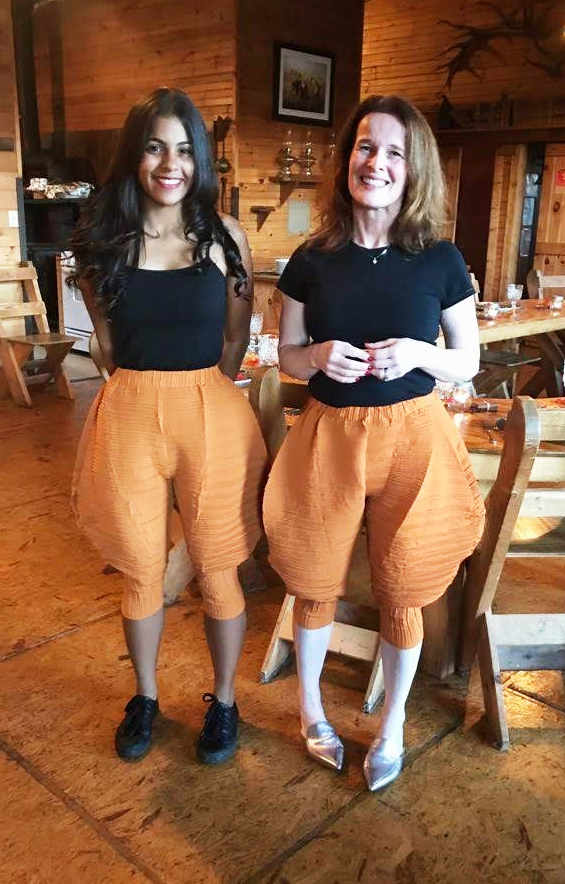 Neila Maria Santana Costa joined our family as our Au Pair in April of 2018. My husband Dave passed away on March 1, 2018 leaving me and two young boys (Scott, 9 and Sean, 7) to figure life out without his love and constant care. I was left with a 70 year old family orchard and farm market business to run and the need to manage the boys' hectic schedules and feared that I would not be able to keep up. My sister-in-law, Heidi suggested that I consider an Au Pair to help me meet my children's needs now that I was a single Mom. I was hesitant (thinking that there are lots of Moms who single parent and that I could handle things that needed to be done given a little time to figure things out). Heidi wouldn't take my hesitance for an answer and continued to press me to consider an Au Pair finally paying the enrollment fee and asking me to please give it a chance. Some of her questions were: Don't I want my kids to get lots of hugs? Do I want to be cranky and impatient with my boys? Don't I love to help people? Wouldn't I love to show someone a little bit of our culture and learn about another? Little did I know that an angel was heading our way.
Neila is beautiful and sweet and really, like the daughter I never had. I like to say that she is my favorite Brazilian daughter. She is like a big sister to my boys. She plays sports with them. She helps with homework. She is the eyes and hands that I need when I can't focus on them every second that they need to be focused on. The boys are very active in sports and music and Neila always helps with transport but she doesn't just transport them—she actively engages in everything that they do. She has been an extra loving set of hands, eyes and heart for my boys.
They never want for a hug, smile or encouragement. She has made it possible for our busy lives to continue on in a good way in spite of the passing of their father.
Neila's arrival in our home also helped me to carry on. From the moment that she arrived, I felt like she was both a new family member and a guest that I needed to be certain was enjoying her time with us. It made it less possible for me to dwell on our loss in a negative way. It has encouraged me to keep going and to strive to create happy moments each day. Not only has Neila cared for my children. She has also cared for me. She always notices when I haven't eaten or when I look sad or lonely. She is always ready with a cup of eggs (her specialty in the morning when I think I don't have time to swallow a morsel of food), an ice cream cone, passion fruit juice, chocolate, …Just as she is with the kids, she is quick with a compliment or encouragement when she senses I need it. She has become our family photographer. She has captured so many memories for me so I don't miss a thing in spite of how hectic life is these days. I believe she was sent from Heaven when my family needed extra love and help and I am so grateful to have her in our life.
Neila has made it possible for our busy lives to continue on in a good way in spite of the loss of my husband. We have welcomed a second dog to our lives because Neila insisted that she would care for him, too. She loves our pets just like she loves us. She loves our neighbors and friends and our entire world loves that Neila is in our lives. It warms my heart to know that our home has become the favorite after school hangout for all the neighbor friends since Neila's arrival. They like that there is always a welcome with treats, a smile, a warm hug and a game of basketball, soccer, baseball, volleyball, football or just someplace where they can play or watch TV together. One neighbor has told her mom that she would like to come and live with Neila, too. I see why every day.
We love Neila. She is spending an extra year with us and I already know how much we will miss her when she is not our Au Pair any longer. I do know that she will always be the Brazilian daughter that I never had and can't wait to see what amazing things life has in store for her. Please award her EurAupair 2019's Au Pair of the Year. Even if she does not win, she will be The Brown Family's 2019 EurAupair of the Year.
Sincerely,
Mary I. Brown
Read Neila's essay here.